Current president and CEO Pierre Shoiry to step down once new CFO recruited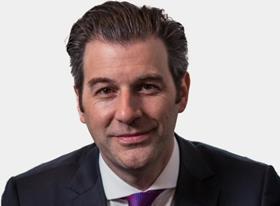 WSP has appointed Alexandre L'Heureux as its new global chief executive officer and president.
L'Heureux (pictured) will move up from his current role as chief financial officer once a replacement is recruited.
Current CEO and president Pierre Shoiry will step down to take a non-executive role as vice chairman of the board of directors.
Chief operating officer Paul Dollin will remain in his current role.
In his new role, Shoiry will support the board of directors and help L'Heureux and the management team with acquisition activities and other strategic opportunities.
Commenting on his promotion, L'Heureux said: "I am both humbled and honoured to have the opportunity to lead WSP in the next phase of its evolution.
"I firmly believe in the strength of our organization and in the future of our industry. We have a clear strategy and a successful business model, and I intend to remain true to our entrepreneurial philosophy."
Shoiry said L'Heureux is the "best individual" to lead WSP, and added: "Our industry is in motion and we anticipate continued global consolidation.
"I will therefore continue to support Alexandre and the management team in the growth and enhancement of our technical expertise and geographic footprint."