Deals will take consultant's UK workforce to 9,000
WSP is set to acquire two businesses from Capita PLC for roughly £60m.
The engineering consultant reached an agreement with the outsourcing giant to purchase Capita Real Estate and Infrastructure (REI) and GL Hearn (GLH) after a competitive sale process.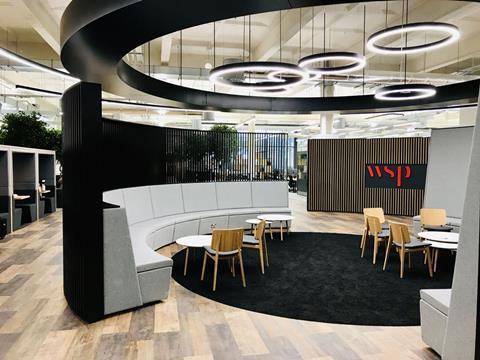 Roughly 1,000 employees from the two firms will join WSP. Together with the acquisition of the earth and infrastructure business at Wood Group, expected to complete next month, the deals will bring the firm's UK workforce to 9,000.
Capita is a leading provider of specialist advisory, design, engineering, environmental and project management services for land, building and infrastructure owners.
GL Hearn is a century-old real estate consultancy, providing advice on planning and development, rating and valuation.
Their combined gross assets on 31 December 2021 were £124.2m.
Also included in the purchase is Capita's ratings and valuations expertise, which WSP says will help it achieve its aim to diversify its front-end service offering.
Mark Naysmith, chief executive of WSP in the UK, said the additions would "increase our expertise across strategically important growth markets" and accelerate its expansion into new sectors.
The two deals, which are expected to formally close in six to eight weeks, are the latest in a string of sales by Capita, which has previously announced its intention to sell non-core businesses to strengthen its balance sheet.
Jon Lewis, Capita's chief executive, said the deal marked "another significant step" in simplifying the business.
"We will continue to execute on our plan at Capita to materially reduce debt through the disposal of non-core businesses," he added.