Engineer expands into programme, project and cost management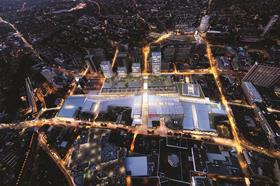 Consultant WSP has agreed a deal to buy its rival Sweett for £24m.
The firm said Sweett was an attractive acquisition as it will add a broader offering to WSP's clients and "achieve growth of a strong programme, project and cost management capability."
It also said that Sweett will add "further scale and management strength" to WSP in the UK and Europe and provides an opportunity to "grow the range of advsiory skills" at the consultant.
Commenting on the acquisition, Sweett chief executive Douglas McCormick, said: "I believe this transaction will provide Sweett, our staff and our clients with enhanced opportunities and the combined entity will achieve increased prominence in the global markets in which we work.
"By joining WSP, this will provide the company with a stronger platform, both operationally and financially, for growth in the years ahead."
Alexandre L'Heureux, CFO and incoming president and CEO of WSP, said: "This transaction fulfills our strategic ambitions of enhancing our project and cost management services and positions our combined group as a leading global consultancy.
"WSP and Sweett operate a similar business model of global knowhow, local delivery and are highly compatible in terms of strategic objectives, being both pure play consulting firms."