Consultant buys 50-strong Australian skyscraper specialist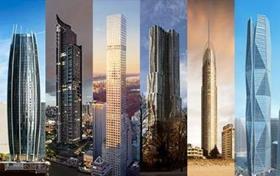 WSP has acquired a 50-strong Australian engineer, specialising in commercial tower work.
Winward will be integrated into WSP's structures business and will be rebranded as WSP's structural, civil and facade cosultancy arm in the Asia Pacific.
Winward has worked on several major schemes in Australia, including Tower Melbourne, Freshwater Place, 170 Victoria Street, 450 Elizabeth Street and 250 La Trobe Street.
Winward has offices in Melbourne, Brisbane and Perth.
Kevin Winward, executive chairman for Winward and of the new WSP Structures said: "Winward has always promoted specialism; to combine the best skills available in every discipline into a team of specialists. WSP's global model for multi-disciplinary service delivery has also utilised an integrated specialist approach.
"Now together as WSP Structures, our specialist Structural/Civil/Facade team will work in an integrated manner with WSP's specialist Building Services team, in much the same way as we have before joining forces, but with the added value of a common delivery platform and an holistic project delivery aspiration."
Andrew Mather, managing director for WSP in Asia Pacific, said: "Both Kevin and I are looking forward to integrating the many synergies that form WSP Structures.
"Both teams are committed to taking this full multi-disciplinary model to a higher level of service quality and project optimisation for our clients."