Consultant to carry out inspections and audits over the next three years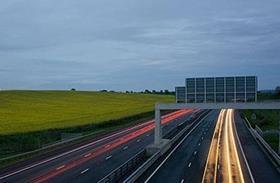 WSP has been awarded a three-year commission by Highways England to carry out inspections and audits to ensure and support the quality of construction work provided by their supply chain.
The £400,000 award was via lot one of the specialist professional and technical services framework.
Arup/Aecom, Atkins/C2HM, Pell Frischmann and TRL also have spots on the framework's first lot.
WSP's appointment follows on from a pilot study the consultant completed for Highways England last year.
Stephen Pottle, WSP's work package director said: "The work we will carry out is part of Highways England's drive to continuously improve all aspects of the work they commission and deliver.
"It has the potential not only to improve the already high quality of construction taking place now, but could also have a significant impact on the way that Highways England procure and manage construction activities in the future."
The engineering consultancy began the project in February and will continue with inspections and audits until 2021.