Consultant carrying out site investigation and remedial work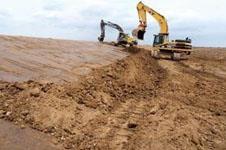 WSP has been appointed by Glasgow city council to carry out works at the former Glasgow Meat Market.
The consultant is set to carry out site investigations and remedial design at the brownfield site.
The work is being carried out ahead of infrastructure planned for the site.
Site investigations are already underway, with the remediation plans scheduled for later this year and infrastructure works to be completed in 2019.
WSP has previously carried out similar work for Glasgow City Council on another 10 brownfield sites.