Firm has been appointed to design new station forecourt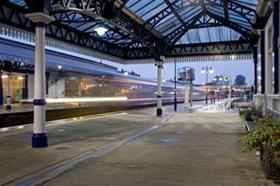 WSP has been handed the job of redesigning a key Scottish station.
The engineering consultant is set to design a new forecourt for Stirling station.
The project is part of a wider scheme and will run alongside improvements already being made by Stirling council to enhance routes to the city's centre and its bus station.
WSP is running the job out of its Glasgow office and will be working for train operator ScotRail.
The station is being redesigned in the lead-up to the arrival of electric trains to the region.