Water firm says it will 'take all necessary procedural steps' to recover money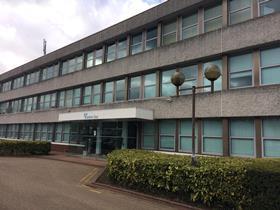 The parent company of the client which booted Interserve off an energy-from-waste scheme in Glasgow more than two years ago has repeated its claim that the firm owes it more than £60m.
Interserve went into administration on Friday after shareholders voted not to back its deleveraging plan which would have seen lenders take control of 95% of the company with the remaining 5% held by shareholders.
In a statement, Viridor's parent, listed water utility Pennon said: "We note Interserve's announcement that the resolution regarding its Deleveraging Plan was not passed…We will continue to pursue recovery of the amount due and will take all necessary procedural steps to achieve that."
It added: "As we have previously reported, Viridor is contractually entitled to recover incremental costs from Interserve with respect to its role as principal Engineering, Procurement and Construction contractor on Glasgow Recycling and Renewable Energy Centre.
"The gross receivable is £72m, after taking into account an assessment of market indicators of credit risk for the EPC contractor, a provision of £8 million has been recognised resulting in a net receivable of £64m at 30 September 2018 [Pennon's half year end]."
Last week Building reported that the contractor has been told by Viridor that it owes "significantly" more money than previously thought.
In its 2018 annual results published at the end of last month, Interserve said: "Since the year end Viridor has submitted a draft termination account to Interserve significantly in excess of this [£64m] receivable. The directors believe this has no technical merit." Interserve said its liability will be no more than £71m.
Interserve won the job back in July 2012 which then had a pricetag of £146m and an original completion date of early 2016. But Interserve was kicked off the project at the end of 2016 and replaced by Doosan Babcock.