Client has previously said firm should pay it £64m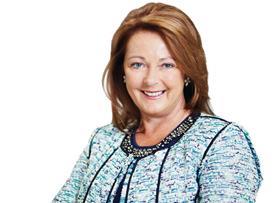 With just days to go before a crucial shareholder vote on Interserve's latest rescue plan, it has emerged the contractor has been told it owes the client on an energy-from-waste scheme in Glasgow "significantly" more money than previously thought.
Interserve won the job back in July 2012 which then had a pricetag of £146m and an original completion date of early 2016.
But Interserve was kicked off the project at the end of 2016 and replaced by Doosan Babcock.
The Glasgow scheme will be run by waste management specialist Viridor, whose parent, listed water utility Pennon, said Interserve owed it £64m of extra costs in its interim results last November.
Interserve is still to settle its final account on the Glasgow scheme and in its 2018 annual results published at the end of last month said: "Since the year end Viridor has submitted a draft termination account to Interserve significantly in excess of this receivable. The directors believe this has no technical merit." Interserve said its liability will be no more than £71m.
In a statement, Pennon told Building: "We have nothing further to add to our half-year results statement. As a listed company, as and when we have anything material to add, we will update the market."
At the time of its interim results, Pennon blamed Interserve for having to shell out extra on the Glasgow scheme: "High level of non-conformances have required rectification for work performed by our previous engineering, procurement and construction contractor.
"Viridor is contractually entitled to recover incremental costs from the original principal contractor, Interserve, under certain circumstances. Discussions with Interserve are ongoing with regard to the contractual settlement."
The issue has gone to adjudication with a decision expected next month. In its accounts, Interserve said: "The key remaining judgement remains the final account settlement with Viridor and whether this will crystallise within current expected parameters. Interserve believes that there are strong claims that there are provisions in the contract that limit the scope of the group's liability."
But it added: "There can however be no assurances as to the ultimate amount of any liability."
Interserve has said that if it loses this Friday's shareholder vote on its rescue plan it faces going into administration the same day.
The firm's chief executive Debbie White (pictured) used a weekend newspaper interview to criticise her predecessor Adrian Ringrose who was in charge of the business when it signed a string of energy-from-waste sector which have so far blown a £230m hole in its accounts.
She said: "In energy-from-waste, rather than just take construction risk, they [Interserve] also took process risk. Interserve did not know anything about those processes. We did not have the expertise."