Which firms made the grade for the 1995 Building Awards?
Last week the best of the best in the industry was celebrated in our annual Building Awards. In case you missed it, the full list of winners and nominees can be found here - the industry has never looked so creative.
As part of Building's 170th-year celebrations, we're digging around in our archive each week to find some construction gems from the past. Having published all this year's winners and nominees in this week's issue, we thought we'd take a the first ever Building Awards.
Building kicked off the first annual awards, which took place in 1995, with this announcement:
"For the first time, the reputations of Britain's leading consultants, contractors and housebuilders have been tested by a more scientific method than industry gossip.
"The results of market research among nearly 1,000 industry professionals have affirmed many already made reputations. But they have also produced a few surprises.
"Happy surprises, of course, for the winners. Why not? These are the only awards where winners can say they have been truly judged by their peers rather than peered at by judges. Those languishing lower in the tables are perhaps feeling a little less celebratory. But take heart, there is always next year.
"This is a time to celebrate excellence. The Building Awards go to companies. But it is people who make or break a company's reputation. This week's awards are to honour all those whose individual efforts have gone to creating the well deserved reputations of the winners in the first annual Building Awards".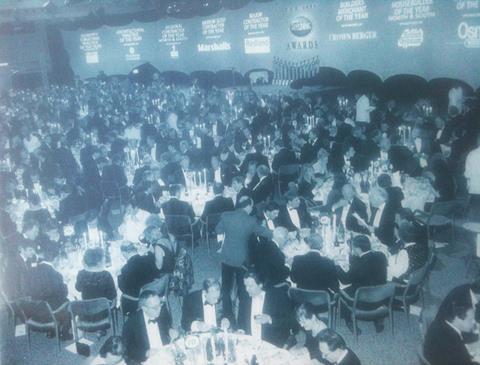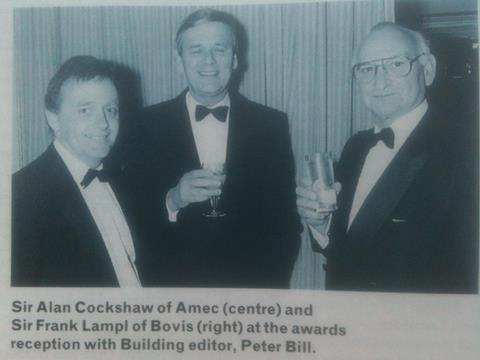 Here are the winners from '95:
Major contractor of the year:
Laing
Runners-up: Bovis, Amec
Medium-sized contractor of the year:
Higgs & Hill
Runners-up: Shepherd, Sir Robert McAlpine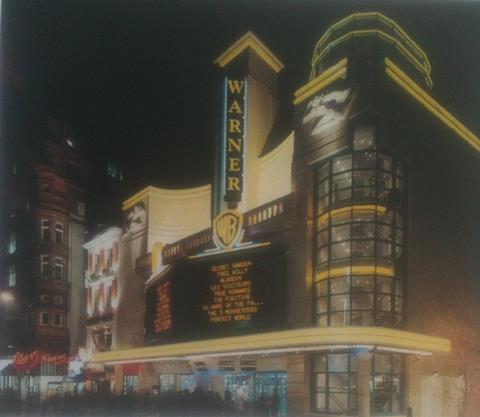 Regional contractor of the year:
North: G&J Seddon
South: James Longley
Architectural practice of the year:
Sir Norman Foster & Partners
Runners-up: Building Design Partnership, Richard Rogers Partnership, Nicholas Grimshaw & Partners
Quantity surveying practice of the year:
Davis Langdon & Everest
Runners up: Gleeds, Gardiner & Theobald

Major housebuilder of the year:
Barratt

Runners-up: Bryant, Wimpey

Medium-sized housebuilder of the year:
Bovis
Runners-up: Berkeley, Redrow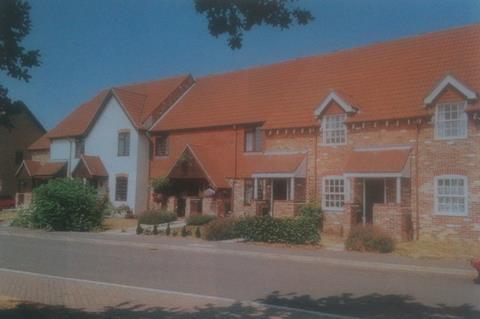 Regional housebuilder of the year:
North: Henry Boot
South: McCarthy & Stone
Builders merchant of the year:
Travis Perkins
Runners-up: Jewson, Harcros
Construction personality of the year:
Sir Michael Latham