Public sector controlled construction firm set to launch new business line later this month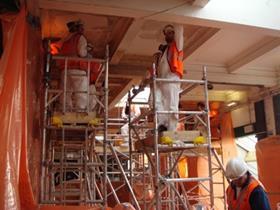 Council-owned procurement body Scape is targeting renovation work in on public sector buildings with the launch of a new business line named Renovate, later this month.
The Renovate brand will offer problem diagnosis, design, cladding, interiors, building services and building delivery services.
Mark Robinson, group chief executive at Scape, said the service would "boosts the value and income of property", "create buildings are inspiring" and make them "affordable to run and operate".
He added: "Through Renovate, problems such as unusable and unlettable buildings, maintenance issues, high running costs, unpleasant working environments and health and safety challenges are all tackled. Unfit buildings can be transformed either for their current purpose or a new use.
"Prolonged austerity measures are continuing to hurt public sector bodies as their resources continue to diminish.
"Core services take precedence and for many this means that new projects have to wait or are completely unworkable for the foreseeable future. Renovate provides a solution to this problem."
Although Renovate will be primarily targeting the public sector it will also be open to private sector clients. Scape is a private company owned by a consortium of six local authorities, whihc claims to reduce the cost of procuring construction for other public sector clients by 14%.
Renovate will launch at the Academies Show in London on 30 April.