Astley Castle's Stirling Prize win does not mean heritage is again at the forefront of debate - but what if anything can we read into the decision?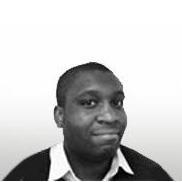 For many, the winner of this year's Stirling Prize came as a genuine surprise. The bookies' favourite, Niall McLauglin's Bishop Edward King Chapel, seemed to tick all the right boxes. Establishment architect, venerable client, innovative construction and even, in what we're told is an increasingly secular country, the added exotic allure of a religious building.
But instead the prize went to Witherford Watson Mann's lovingly and beautifully restored 1,000 year old Landmark Trust castle in the middle of the rolling English countryside. Is this a new dawn for conservation? After years being bashed by public inquires, New Labour skyscrapers and VAT, is the heritage lobby finally in the ascendancy?
Coming just weeks after the communities secretary called in Canary Wharf Group's abysmal plans for London's Shell Centre, a welcome though inevitably brief hiatus in central London's ongoing bid to turn itself into one giant floorplate, it may be seductive to think that heritage is back at the forefront of architectural debate.
But it would be too presumptive to read these wider trends into the Stirling decision; far more likely, one hopes, the judges took Astley Castle on its own considerable merit and recognised the pioneering vigour with which it weaves contemporary design into an ancient monument.
So what then, if anything, can we read into the award? The answer to that question may not lie within the architectural profession itself but within that unpredictable and allegedly unreliable client community we all purportedly serve, the public.
Recently the BBC has briefly rediscovered its primary role as public servant and run, in conjunction with the RIBA, an engaging series of Stirling Prize related features on its website. Chief amongst these was a public vote where, dangerously, the public were actually asked their opinion on who should win the Stirling Prize. It clearly captured the public's imagination, 65,000 voted and, lo and behold, Astley Castle won.
For some, it will be easy to dismiss the result as further evidence of a romanticised Anglo Saxon obsession with (a) property, (b) history and (c) holidays. But the vote also represents a rare and fascinating alignment between the architectural intelligentsia and the common man.
It is also ironic that both votes come in the same week as newly appointed architecture adviser Terry Farrell lambasted Brutalism as a "freak of historical interest" and derided much of post-war architecture as "rubbish".
Predictably and amusingly, Farrell has been pilloried by many within the architectural community, internet forums in particular have been scathing and discourteous comparisons have been between Farrell's scorn and his own architectural back catalogue.
But here again and like the architectural profession's perennial grassy knoll gunman Prince Charles, Farrell's words are probably more reflective of broader public opinion. Architects need not pander to popular opinion, but it is surely no bad thing when the attitudes of both collide. The real winners of this year's Stirling Prize are the public.