As Building's review of the 12 stadiums hosting the World Cup in Brazil continues, we head to the stadium where England play their first group match against Italy, Arena de Amazonia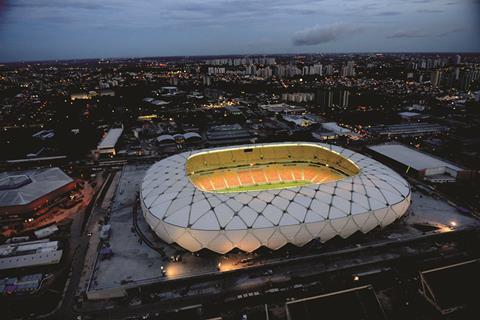 Arena da Amazônia
CITY: Manaus
COMPLETION: 1970
RECONSTRUCTION: 2014
CAPACITY: 42,374
ARCHITECT: GMP Architekten
CONTRACTOR: Andrade Gutierrez
COST: £186m
While it is highly unlikely that football is coming home this summer, England's players might at least have hoped that their first game in the tournament, located in the Amazonian basin that enjoys Brazil's highest annual rainfall, might at least have made them feel at home. Alas not - Manaus' tropical climate is one of the most humid in South America and temperatures for England's debut are likely to hover around 32°C. England manager Roy Hodgson has already irked local mayor Arthur Virgilio by grumbling about the weather; one hopes his climatic forbearance will have increased should he reach Qatar in 2022. However, the England team can take comfort from the fact that their debut will be held in one of the most striking new World Cup venues. Loosely resembling Herzog and de Meuron's Bird's Nest stadium from the 2008 Beijing Olympics, the venue's design is specifically attuned to its tropical climate and exhibits several passive design features in its initial bid to be the "greenest" World Cup venue. Its envelope is formed by a gridshell exoskeleton of overlapping hollow steel girders, which double as gutters for Manaus' high annual rainfall. The voids between the steel frame are filled by low-emissivity translucent fibreglass to reflect heat and aid cooling. However, partially as a result of the intemperate local climate, construction has been beset with problems and delays, the onset of which forced the abandonment of plans to power the stadium entirely by solar energy. The stadium has also proved to be the deadliest World Cup venue - three workers died during construction.
Online World Cup competition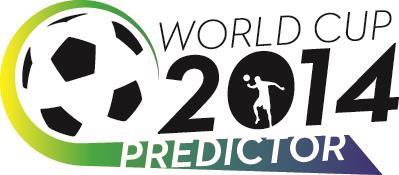 Building is able offer a fantastic competition prize of two tickets to watch England vs Slovenia at Wembley as part of the European Championship Qualifiers on 15 November. All you have to do is predict which football teams in this year's World Cup will battle through to be finalists on 13 July and ultimately who will be the victor of that final match. But hurry, we need all entries before the first match kicks off between Brazil and Croatia at 9pm, 12 June. For terms and conditions, and to enter go to www.building.co.uk/worldcupcomp.