We need to help our clients understand what BIM can do for them and challenge their preconceptions about its uses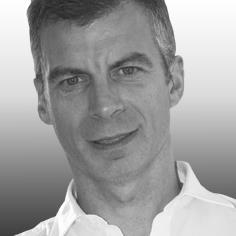 If I were to ask the majority of my industry colleagues what the benefits of BIM are, I would almost certainly get a comprehensive list in response, but outside this group of individuals there remains a real lack of understanding as to the benefits that BIM can generate.
This is particularly noticeable in the private sector, where apart from a few stellar exceptions, the majority of corporations remain in the dark about the opportunities it can present.
It is no wonder that the private sector has been left rather cold by BIM. From the outset, the government's requirements and targets for BIM and Soft Landings has shaped our approach towards it; as the industry seeks to meet public sector goals, which are often very different from that of the private sector.
In addition, the need for companies to justify their significant investments in BIM and encourage its adoption across their businesses - in what continue to be tough trading conditions - has led the industry to look inwards at the internal benefits of BIM, rather than looking outwards to help our private sector clients embrace BIM.
It is no wonder that the private sector has been left rather cold by BIM.
To address this, we need to get better at articulating the BIM story to our clients and this begins with challenging preconceptions. The most common of which, is the prevailing view that BIM is mainly for use on new buildings during the design and construction phase. While it is true that government figures have stated that savings of up to 20% can be achieved at this stage, using BIM here alone would result in clients missing out on its long term benefits. Many of which can only be realised by its adoption across an asset's lifecycle and in particular during its operational phase, where savings can be more than tenfold.
We must also make BIM relevant; many of the individuals I meet are struggling to understand how it applies to them. Take those private sector clients who have a portfolio of existing buildings. Are they excluded from realising its benefits? The answer is no! BIM models can be created at any stage of an asset's life and can even be developed at a portfolio level. As with a new build, they can help clients to unlock opportunities to maximise benefits, optimise solutions and manage risk, but again we have been slow to convey this to the market.
Finally we need to talk the same language. Internally we may talk about zero waste, fewer changes and reduced personnel hours but externally decision makers want to know about profit, performance, resilience and certainty, and we need to align our message accordingly. For, unless we start to tackle these issues now, the private sector will remain ambivalent to BIM and we will have done them a great disservice.
Andrew Pryke is managing director for Bam Design and BIM director for Bam Construct UK's property development, design, construction and FM services