Please register your support for our campaign– and make your voice heard
Create your own user feedback survey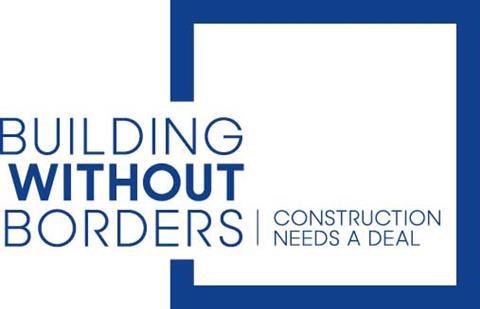 Our campaign aims to give the industry a platform for its views on Brexit and to help it – and the country – gain a successful outcome from the negotiations. Our survey shows construction feels the government's negotiators are ignoring its needs: it is being treated as a low-priority sector, left to fend for itself without the information it needs to plan ahead or adapt its business models.
So we are campaigning for the government to commit now to achieving a negotiated deal, as opposed to threatening to revert to WTO rules come March, because without a withdrawal agreement construction will be plunged into a chaotic exit from the EU.
No deal means no transition period, no ability to make detailed plans and no vision for the sector's future. Above all we want assurances that any deal takes into account the trade in construction products and materials, the access the industry needs to skills and its cross-border trade in services.
Please register your support for our campaign using the form below– and make your voice heard. The more views, insights and case studies you provide, the greater influence we can wield with the government.
If you would like to tweet your support, please use #buildingwithoutborders, which we will also be using to publish our construction Brexit facts series.
And watch this space for details of our forthcoming Brexit briefing event, where we will bring industry experts together to discuss the scale of the problems and how firms can prepare for a post-Brexit world.