Following on from our piece looking at how Brexit could affect London, what do business owners across the rest of the UK think the picture will be like after Brexit? Read viewpoints from four different corners of the UK as the nation braces itself for its imminent exit from the European Union.
View from Scotland:
"I'm settled here and I contribute more than some of the people who were born in the UK"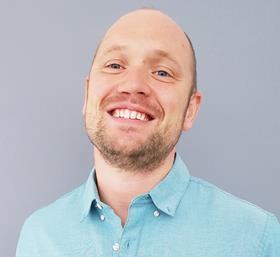 Polbuilt takes its very name from the EU origins of its workers: director Dominik Andrzejczak and his subcontractors are all Polish. "We specialise in renovations and extensions and I deal mostly with private individuals. I have subcontractors; it varies from five to 10. I've been working in Glasgow for more than 10 years."
He thinks Brexit means that "new talent will not be coming over and people with a view of going back would want to go back sooner than later."
Another worry is materials prices: "Any goods imported from the continent due to the exchange rate will go up in price; that's happening already," he says.
In terms of whether he is taking steps to guard against the impact of Brexit, Andrzejczak says: "One thing is not to think about it because you can spend all day and all night thinking about it and the outcome is difficult to predict."
He adds: "Sometimes the guys who work for me who are not that fluent in English are under the impression that they may not be wanted, so there's a very small psychological effect of [feeling] they are not wanted here."
Andrzejczak explains: "I'm settled here and I contribute more than some of the people who were born in the UK, so I'm not worrying about my future as such but someone who is maybe less settled may have some concerns."
Another issue is the closing gap between the value of wages for foreign workers as the pound has fallen, especially for those from Eastern Europe. "It used to be evident that the UK was more financially rewarding but that is fading away."
If foreign workers leave due to Brexit, he says: "There will be less choice of workmen and when you have more choice you're going to get better people."
However, Andrzejczak is optimistic about the future in the long term. He describes Brexit as "a political move that has gone out of control", and says: "I think over the long run, over 10 years, it will be back to what it was because Europe and the UK will realise that [Brexit] doesn't work for everyone."
Scotland statistics
A total of 239,790 people working on construction
A total of 6% of the construction workforce is composed of migrant workers
Construction output of £13.8bn last year
A 0.1% average predicted annual rise in construction output between 2018-2022
A 21% drop in the total value of projects that started on site in the first eight months of this year compared to the same period in 2017
Sources: Construction Industry Training Board, Institute for public policy research; Glenigan