Tough times have meant a shift in what employees value from their jobs. Debika Ray examines which benefits have emerged as the most sought-after in the altered landscape and what employers are doing to provide them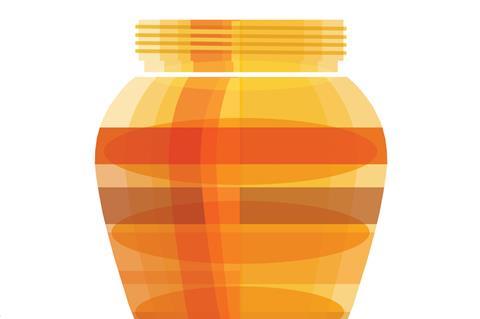 It's tough being a worker in Britain today. With unemployment at 8%, millions are competing over a handful of jobs, which means employees are in a weaker position than ever before. It is no surprise that salaries have stagnated and that perks are scarce.
But closer examination of the job market reveals there is a shift under way. While the days of big bonuses and extravagant parties are over, benefits that provide security and comfort are on the rise. A traditional perk like an annual weekend abroad might have attracted staff in the past, but employees today are more concerned about their futures. And employers are meeting this demand by focusing on staff's career development and personal wellbeing and by communicating more about their business' progress - rather than showering them with gifts.
"Things like parties and away-days are nice, but people would rather have investment in their careers," says Lynne Crowe, director at Hays Construction and Property. Peter Woolley, managing director at Hannah Reed, agrees: "Those things are like froth - they grab attention when everyone is scrabbling to recruit, but when nobody's hiring, that froth gets blown away."
Thinking ahead
In the early years of recession, salaries became the only priority. "But now people are starting to think 'I need to plan for the future, I need more than just a salary'," says Crowe. Meanwhile, employers are realising that a few benefits can go a long way. "A lot of what we offer doesn't cost anything - it just involves a bit of effort and creativity," says Ben Goode, finance partner at LSI Architects. "We embrace anything we can get for free and that saves staff money on things like childcare, cycling to work and bus tickets. We saved a pot of money by renegotiating a telephone contract, so we bought every employee an iPhone."
Things like parties and away-days are nice, but people would rather have investment in their careers

Lynne Crowe, Hays Construction and Property
Job prospects are at the forefront of employees' minds, so companies are highlighting career development as a major benefit. This is evidenced by the range of career-related initiatives construction companies have introduced recently. Mount Anvil has launched several leadership development programmes for senior and junior staff since 2008. Max Fordham has introduced weekly presentations from internal and external engineers to help with staff's CPD - as well as a mentored professional development scheme for graduates.
"We are trying to encourage our staff to look at personal development as well as on-the-job training - particularly in this climate, when many architects are leaving the profession," says Maxine Campbell, training co-ordinator at Rogers Stirk Harbour + Partners (RSHP). "We've also been trying to formalise things - we've introduced written learning agreements, so staff see a value in our commitment."
Woolley concedes training took a hit when the recession first hit. "During the worst years we dissuaded people from spending, say, £300 on a training day. But we've become more relaxed and now spend a lot of effort training people. It is valuable to someone's career without costing the firm an arm and a leg."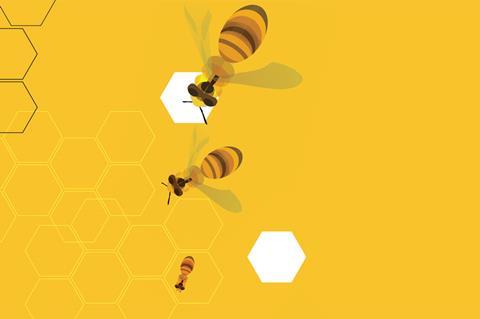 Striking a balance
A more unexpected side-effect of the downturn has been to cement the importance of a personal life in working culture. "The defining point was 2009, when there was a huge wave of redundancies," says Campbell. "After that, people realised there was more to life than work."
Many companies introduced flexible or part-time working so they could retain staff while work dwindled. But employees have now started seeing this as a benefit. "Several men have told me they appreciate the fact they can share childcare responsibilities with their wives, who can now go to work themselves," says Crowe.
People want a sense the organisation knows where it is going - the confidence we're being open with them

Helen Sweeney, NG Bailey
Employers believe such options make staff more productive, because they are happier. This has been the experience of RSHP, which formalised its flexible working policy a year ago in response to the number of parents who wanted to work four-day weeks or shorter days.
At LSI, several people have recently taken sabbaticals. "One chap decided to go on honeymoon for a year," says Goode. The firm also offers flexible hours and home-working, which among other things means staff can save money on childcare. "People weren't making full use of these options until the recession."
Even with such policies in place stress levels are soaring. The mental and physical wellbeing of staff has, therefore, gained importance. "We've just launched a project to gather information on trends of absence and a programme that helps employees deal with stress using the data," says Helen Sweeney, HR director at NG Bailey.
"We provide a confidential advisory service staff can call to speak to a counsellor or debt adviser, or talk about problems with a landlord or alcoholism," says Rogers Stirk Harbour + Partners' Campbell.
Max Fordham recently renovated its office to create a social space where staff can grab a coffee, a seat in the sun or some peace and quiet to have an informal chat or thinking time.
Benefits that provide long-term security have also become more common. In 2009, Mount Anvil offered its staff national insurance benefits, extra life and accident insurance and increased its death-in-service benefit from three to four times an employee's salary. "Things like pensions are also being offered more than they were before," says Crowe. "For example, one company recently increased its contribution from 1% to 3%."
But Edward Goodwyn, partner at Pinsent Masons, sounds a note of caution. "Employers are becoming more sceptical over whether the legal constraints around permanent health insurance outweigh the attractions. Equally, they are reviewing their enhanced sick pay schemes to better manage employees that abuse the sickness regime."
An open dialogue
One of the biggest concerns staff have at the moment is the lack of communication by their companies. Construction firms are, therefore, ramping up efforts in this area.
"People want a sense the organisation knows where it is going - the confidence we're being open with them," says Sweeney. NG Bailey's chief executive has been conducting a roadshow two weeks a year, where he tells staff how the business is faring. In 2008, Mount Anvil started holding company-wide staff briefings three times a year rather than biannually.
It's important that staff feel valued for their contribution to the business and enjoy coming to work. A simple 'thank you' or 'well done' goes a long way

Nigel Bellamy, 8build
NG Bailey also has started carrying out surveys to gauge employee engagement quarterly rather than yearly. "Last year we published a survey specifically looking at how people feel about their benefits," says Sweeney. "In response we introduced local gym membership. We found buying and selling holidays and career development initiatives were popular, so we maintained those."
8build has gone a step further in trying to engage employees - by making many of them shareholders. "This means their efforts are directly linked to the dividend they receive," says director Nigel Bellamy. "The business is now theirs as much as ours."
LSI holds weekly meetings with all employees. "We share information about the business so people know we're doing everything we can to keep them in jobs. We're honest with them, which provides some comfort," says Goode.
Bellamy believes non-monetary benefits can be almost as important as monetary ones. "It is important that staff feel valued for their contribution to the business and enjoy coming to work. A simple 'thank you' or 'well done' goes a long way."
"I spend a lot of time making sure staff are happy," says Hannah Reed's Woolley. "We try to build trust with our staff and I hope they realise we're doing our best by them in the bad times and good."
And companies believe their efforts to look after staff will be rewarded. "[Benefits are] essential to keep staff morale as high, as we expect full flexibility towards working arrangements to see us through difficult times," says Dawn Kneafsey, company services director at Schueco.
And Sweeney believes these types of changes have been positive, even though the context has not. "Recession really makes you think about what's important. These practices are now embedded in what we do."
CLICK HERE TO VIEW THE FULL GOOD EMPLOYER GUIDE DIGITAL SUPPLEMENT