The Brexit vote combined with next year's apprenticeship levy may give some firms a headache over investment plans but the need for construction apprentices has never been greater. Hollie Tye spoke to three people who see the apprenticeship route into the industry as the obvious choice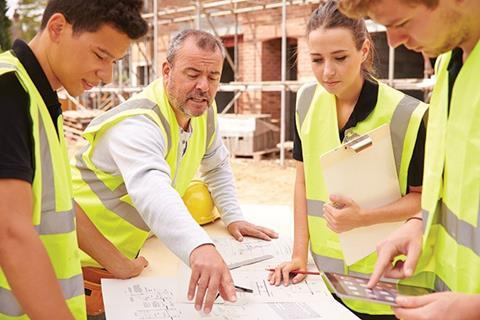 In March this year, the Skills Funding Agency released promotional material, named Key Facts about Apprenticeships, which stated: "There has never been a better time to employ an apprentice, or start an apprenticeship." But in the wake of the Brexit vote and with the apprenticeship levy set to come into effect in April 2017, some are questioning whether the numbers of young people taking up construction apprenticeships will actually increase.
The apprenticeship levy aims to fund three million apprenticeships in the UK by 2020. Under the scheme employers will have to pay the levy if they have a pay bill over £3m a year. Firms will have to begin paying the levy from 6 April next year and will be able to start claiming funding from the following month.
Emma Wright, Berkeley's graduate and apprentice manager, believes it could have a negative effect on the apprenticeship schemes currently in play. Under the levy different types of apprenticeships come under different funding bands, and there is a concern, especially among SMEs, that costs have been underestimated and that companies will face a funding gap.
"The majority of apprenticeships are delivered via SMEs, and those on the cusp of the levy might now be less motivated to take on apprentices," she says. "As a result, the number of people doing apprenticeships in construction might fall unless the cost of training is subsidised. This does nothing to encourage more companies to employ apprentices."
Meanwhile the result of the EU referendum has caused economic uncertainty and affected the industry's confidence in investing for the future. Wright says "there is already a skills crisis which could be exacerbated by this. Half the workers in the construction industry are European nationals. If we get the negotiations on skilled workers wrong it could have a big impact on our capacity to build."
The economic uncertainty has led to calls from employers to delay the introduction of the apprenticeship levy but the government so far has not put back next year's start date.
Whatever the arguments about how best to deliver apprenticeships, the growing need for new entrants to the industry is undisputed. As the Farmer Review published this week points out, the industry is facing a demographic challenge with more people leaving the industry than joining. The result could be a 25% decline in workforce numbers over the next decade. So training the next generation of construction workers is fundamental – requiring both resource and commitment from the industry.
Up until now it has been difficult to persuade young people in the UK to take the apprenticeship route, as opposed to studying at college or university. Wright says: "Schools and colleges don't see housebuilding as a good career for people who they believe could go to university […] Schools perceive the industry as just about bricklaying and plumbing but there are many more opportunities."
But young people's perceptions about apprenticeships might be starting to change, partly due to the increasing costs of obtaining a university education. With tuition fees now hitting £9,000, finding a debt free alternative is increasingly attractive.
At the same time there are greater efforts within the construction industry to improve its image as a career path for school leavers. For example, Berkeley Group, which is celebrating apprentices with its apprentice awards next month, made a commitment earlier in the year to ensure at least 1,500 people across its direct and indirect workforce undertake an apprenticeship or vocational training. And Building has been involved in another initiative aimed at work experience places, in partnership with the Construction Youth Trust, with the launch of the #ExperienceConstruction campaign. This calls on businesses to pledge a work experience place to a secondary school or sixth form pupil.
Here we talk to three people who have already been convinced by construction's case and decided to start an industry apprenticeship.
Apprentices' views: Advantages of construction apprenticeships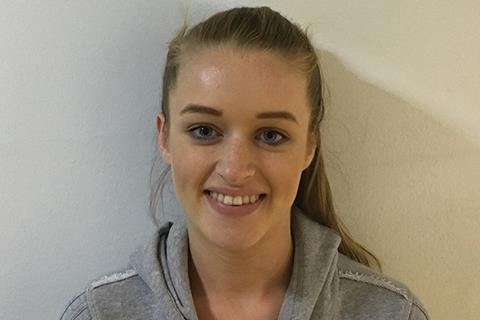 Megan Shannon, aged 20, Training to be a Quantity Surveyor at Balfour Beatty
What attracted you to a career in construction?
My family has always been involved in the construction industry so it is a career option I have always considered.
Why did you choose the apprenticeship route?
I wasn't aware of the opportunities available with an apprenticeship when I was completing my A Levels so I applied to go to university to study quantity surveying. A few weeks after applying a friend informed me that they were taking the apprenticeship route. When I learnt it was possible to study at university at the same time as working on a live construction site, and earning at the same time, I realized the apprenticeship allowed me to experience the best of both worlds.
How long is your apprenticeship?
My apprenticeship is five years long; I am currently studying at Leeds College of Building. I'll gain a Higher National Diploma (HND) in Construction in the Built Environment after two years. I then study at the London South Bank University for the following three years, where I will graduate with a BSc Honors in Quantity Surveying.
What qualifications do you have?
I have three A-levels in History, English Language and Philosophy and Ethics. At the moment I am half way through my Higher National Diploma and currently completing my level 5 NVQ.
How is training delivered?
My apprenticeship is structured so that I am in the office for four weeks, followed by two weeks in Leeds for training, with the training running from September to June. Once I have completed my HND I will then go to London South Bank University on a day release scheme. Here I will work four days a week and carry out my classroom based training one day a week.
What do you think are the advantages of taking an apprenticeship?
I feel that I have gained a great insight into construction through meetings, site visits, learning from my peers and generally being in an office environment. Through an apprenticeship I didn't accumulate any debt through fees.
Do you hope to gain a full time position at the end of your apprenticeship?
I am hoping to have a full time position as an assistant quantity surveyor.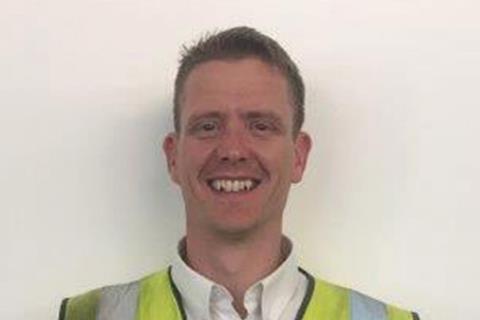 Kevin Parker, Aged 37, Trainee Site Manager at Berkeley Homes
Why did you choose the apprenticeship route?
I chose the apprenticeship route again because I completed one previously. It's the best way to learn your chosen field, especially if you get put with someone senior because you get to draw on that person's knowledge.
How long is your apprenticeship?
The NVQ is 18 months, but as with anything, it's lifelong learning anyway.
What qualifications do you have now?
The qualifications I have now are site management safety training scheme, safe use of extinguishers, emergency first aid at work, customer services and obviously the NVQ in occupational work supervision.
How is training delivered?
We have an e-learning page, our own training room and from time to time we have to attend other sites for training to be delivered by external instructors.
What do you think are the advantages of taking an apprenticeship?
I feel apprenticeships are better as you get on the job training, draw from the knowledge of the experienced people around you, learn and get a feel for the actual site conditions with all the different trades that can't be taught in a classroom, and you're also earning at the same.
Would you advise others to apply for an apprenticeship?
Very much so, especially if you aren't very academic or have never enjoyed sitting in a classroom for days on end. Also, employers are mostly looking for experienced people and I know younger people are struggling to get work after university. The best part of all is that you also get paid.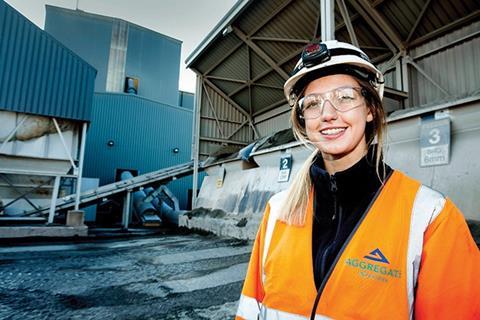 Cara Greaves, Aged 20, Higher Apprentice Trainee Manager at Aggregate Industries' asphalt plant
What attracted you to a career in construction?
When I was looking to apply for an apprenticeship, I noticed there were quite a few in construction. As I looked into it further, I realised that this is a world-wide industry, with such a variation in job roles. That really excited me.
Why did you choose the apprenticeship route?
My options after college were to go to university or get a full-time job and neither of those suited me. I was ready to enter the workplace, but wanted to carry on learning and developing. An apprenticeship offers you the best of both worlds.
How long is your apprenticeship?
I started my apprenticeship in October 2014 and it will be complete once I finish my foundation degree in Minerals Products Technology next year, so just under three years.
What qualifications do you have now?
I am undertaking a foundation degree in Minerals Products Technology at the University of Derby. However, I have undergone various training courses with Aggregate Industries, and have certificates in Safety, Health and Environment level 4 QCF, Mental Health First Aid and am working towards my Loading Shovel Operating QCF level 2.
How is training delivered?
As soon as you start at Aggregate Industries, you are given a mentor to guide you through. The company has given me a varied experience, so that I can see what the whole asphalt operation involves – both the technical and production side. I'll go out on site, and help unload the trains early in the mornings or even do a night shift. It's very much hands on learning. Alongside that I do my home-based learning, as part of my degree. I am sent assignments to complete and submit online, but I also have to go in to university during the academic year.
What do you think are the advantages of taking an apprenticeship?
At the end of my training, I will come away with a foundation degree, a job, and no debt, which is not the case for many graduates or people my age. Also, I am learning from people who work in the industry on a day-to-day basis, which is the best preparation you can get.
Sign up now

Building and the Construction Youth Trust have launched an initiative for construction firms to offer young people work experience places.
Sign up now at www.building.co.uk/experience