China is leaping ahead with innovations for green buildings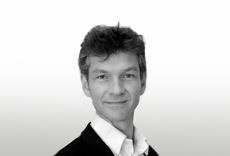 When discussion of carbon dioxide emissions comes up, China is often pointed to as a country which is contributing more and more. But it's a problem the country is starting to get to grips with.
In the built environment in China there are great prospects. The government's Five-Year Plan (2011-2015) states that constructing green buildings is a pretty good way of reducing energy consumption, while still allowing for expansion.
Take Wanzhuang eco-city, a development of an 80km2 site into a city of 400,000 people by 2025, where the firm I work for, Arup, was commissioned to assemble a design team to prepare the masterplan and sustainability design guidelines. It's something I suspect the people chastising China may not be aware of.
Equally, Shanghai International Cruise Terminal has a district cooling system - a first for a commercial development in Shanghai - with heat rejection and extraction into the Huangpu river.
And what about international collaboration? Nottingham University has a campus in China, as does Liverpool, which enables innovation at the earliest stages of professionals' careers.
Truly collaborative relationships will produce leading expertise grown from both sides of the globe.
Rick Wheal is a consultant at Arup