The referendum result will impact on many facets of our sector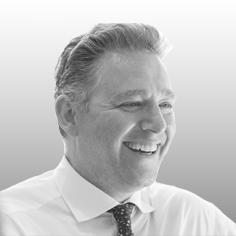 Uncertainty in the wake of Thursday's vote, and events over the weekend, will undoubtedly weigh on construction demand in the near term. It is too early to say how large the impact will be – this is, to a large extent, still being determined. Events over the coming weeks will continue to shape the medium term outlook for our sector.
Monday delivered a couple of positives. Firstly, Osbourne provided much needed clarity on our preferred future relationship with the EU. Negotiating a free trade agreement with the EU would be the best outcome for our industry as it would consolidate our position as the 'gateway to Europe', crucially, enabling investors to continue to make decisions based on a familiar, and well understood, foundation. Secondly, a snap survey conducted by the IoD suggested that over 50% of organisations plan to progress with their existing investment strategies or to increase investment. Only 19% expect to reign in investment on any significant scale.
Events over the coming weeks will continue to shape the medium term outlook for our sector
Sterling's fall against the euro is a concern – although it is recovering today, expect some volatility over the coming week or two. In 2015 the UK imported £8.4 billion worth of construction materials from our EU neighbours, so a significant divergence in the exchange rate will inevitably have an impact on construction costs. Facades and M&E packages are most exposed but exchange rate risk can be managed. Today's news of the EU's firm stance over access into the free trade zone – and our response to it – will need to be watched over the coming weeks.
Beyond the economic implications, Thursday's vote exposed a catalogue of social issues within our society. The failure of social infrastructure – housing, healthcare and education facilities – to keep pace with the demands placed upon it has arguably, and rightly, been a cause of concern for many. Countless assessments by the National Audit Office have suggested room for improvement in the execution of public investment programmes. Progress has been made but I question whether we are still extracting maximum benefit from every pound of public money spent.
Going forward, I continue to see a vital role for our industry in working collaboratively with government to deliver the greatest possible value for our nation. We need government to see this opportunity too.
James Clark is a partner at Core Five