Since the result, the country has not fallen off a cliff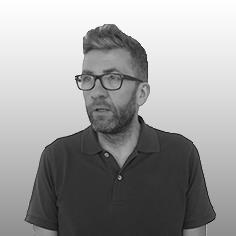 Are we in something of a phoney war?
For some, the world really did seem as though it was about to end when the result of the EU referendum came in on the morning of 24 June.
It ended the careers of prime minister David Cameron - and many have questioned why on earth he promised to hold a referendum on the UK's membership of the EU in the first place - and that of George Osborne, the seemingly untouchable chancellor. He boobed when he floated the possibility of a Brexit budget - plugging a £30bn black hole and all - if the country voted to leave.
Since the result, the country has not fallen off a cliff - there hasn't been quite the panic that those first few hours of Stock Exchange trading on the Friday morning after the Thursday night before suggested would become the new norm.
Some pointed out that the markets were only spooked because they got the bet wrong. Nobody really expected us to leave the EU.
July came and went and the country soldiered on. A 1.4% rise in retail sales showed that consumers had not stopped spending. A new prime minister was quickly installed which helped calm things down, politically at least. August? Well, it's holiday season and we have all been basking in the reflected glory of the Olympics. Second! Ahead of China! Perhaps we could pull this Brexit thing off after all. And instead of unemployment going up, it was, in fact, the claimant count which went down by 8,600.
To the casual observer, then, it feels as if it not much has changed.
There are some ominous signs, however. The industry is in recession and confidence about future work has been shaken with purchasing managers' optimism nosediving to a figure not seen since 2009 and the dark days of the last recession. Infrastructure spending has dropped precipitously since the vote to leave - with the value of contracts in July falling by 20% against the previous month and 23% lower than a year ago. There is also the impression, difficult to shake off, that Brexit is a slow burn.
In the past few weeks, the country's quoted contractors have been putting out their results and for many it is their first chance to give their views on Brexit. If one thing is coming through loud and clear it is this: new prime minister Theresa May needs to start pressing green buttons on the big infrastructure projects that her predecessor sought to kick into the long grass.
The farce over airport capacity is a case in point. The Davies Commission was set up in September 2012 to look into the issue. For political reasons, it did not make its recommendations until after the last general election. Last July, it "unanimously concluded" that a third runway at Heathrow was the best option. Since then, nothing has happened. This latest attempt to address the issue has taken four years and still no decision by the government has been taken.
Balfour Beatty chief executive Leo Quinn has said it would be good for the industry if the government could give it some sort of timetable on infrastructure spending by the beginning of next year. "If we could get clarity on infrastructure spending in all areas by January, that would be a comfort to the industry."
That might seem a big ask but he's right. As holidays come to an end and MPs prepare to return for the autumn session, this government needs to say what it plans to do about things like airport expansion, HS2, Hinkley and other major infrastructure schemes.
These are expected to take up some of the slack caused by a stalling commercial market - though, as yet, no one major scheme has been put on hold with Brexit fingered as the culprit.
At the moment, contractors haven't the foggiest about what will happen. Perhaps it won't be as bad as Project Fear suggested.
Morgan Sindall's John Morgan has a neat take on the dilemma he and his peers are facing. When you run a business, he points out, you always have uncertainty: "Brexit is just a very high-profile uncertainty."
There has to be opportunity in Brexit for Britain's builders - even if that's only the opportunity of damage limitation. New chancellor Philip Hammond is rowing back on austerity and has suggested Treasury purse strings will be loosened to fund the sorts of things Leo Quinn and others want.
Governments have to lead and this autumn this government needs to do exactly that.
Dave Rogers, contributing editor