Sadly, the debate over sustainability policy is becoming increasingly polarised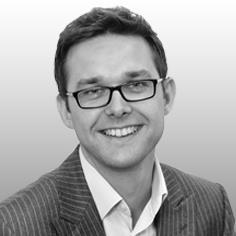 From the perspective of the press, the Conservative conference kicked off like all good party conferences should - with rumours of defections and a salacious scandal.
But the gossip threatened to overshadow a more important piece of news for the building industry – the Tory plan to exempt 100,000 new starter homes for under-40s from a "raft" of taxes and regulations, including the zero carbon standards.
On the back of the exemption of small sites from these regulations (announced in the Queen's speech in June), it's becoming increasingly difficult to know exactly how many - or how few - new homes will be built to zero carbon standards come 2016 when the regulations take effect.
Perverse, of course, because highly energy efficient homes with some renewables integrated, are just the sort of thing to help families pay their energy bills.
Having taken to Twitter to express my disapproval of the "appalling" plan, I then found myself in the middle of mini social media controversy when my Tweet was favourited by climate change minister Amber Rudd and this was picked up by the BBC.
Support for the nascent green sector shouldn't be seen as a political left or right issue
A slip of the finger or intentional criticism of her party's policy? The fact that the question is even being asked highlights the somewhat contradictory approach of the Conservatives on energy and climate change policy.
Only a week ago David Cameron described climate change as "one of the most serious threats facing our world" - and particularly threatens economic prosperity - when he spoke at the Climate Summit in New York.
But yesterday, in the speech to his party in Birmingham, his mention of it was so brief, you could have blinked and missed it. And in the chancellor's speech on Monday, George Osborne focused on infrastructure, technology and new industry, missing a golden opportunity to emphasise the role of the green economy, and its significant economic contribution to UK Plc.
Protection of the environment and support for the nascent green sector shouldn't be seen as a political left or right issue, but sadly it's becoming that way.
When you think about it, it's bizarre that accepting overwhelming mainstream scientific opinion on a particular topic has become so closely aligned to one's political philosophy.
Part of the problem, of course, lies in the policy response to climate change. It tends to require a greater level of government intervention than many Tories are comfortable with.
Surely this is a circle that can be squared. Self-styled blue-green Tories like John Gummer argue coherently for a government role that helps enable vibrant markets in green products and services, but their voices are few and far between. Let's hope those voices don't get completely drowned out as we head into the election.
John Alker is director of policy at the UK Green Building Council