There are two cities sandwiched between Europe and Asia that I think have real opportunities for urban development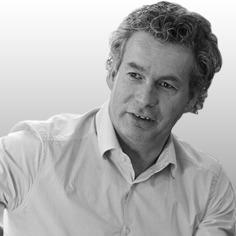 Baku, the world's lowest lying capital city, and Ankara – one of the world's highest – may both be old cities, but they are relatively new capitals at the crux of Eurasia. Baku only became a national capital when Azerbaijan secured its independence in 1991; while Ankara's current political status as capital of Turkey dates to just the early 20th century when it replaced the old Ottoman imperial centre in Istanbul.
They are part of an interesting arc of development, strategically sandwiched between Europe and Asia, and ever-so gently hovering over the Middle Eastern hotspots that dominate the headlines today. Whether because of (or despite of?) this location, we've been coming across some interesting opportunities in new infrastructure, buildings, placemaking and urban development in both cities.
Some might think of Ankara as one of those capital cities that was just decided upon in the vast middle; a sort of Turkish Brasilia or Canberra. It is anything but that – at nearly five million people, it is more a Turkish Chicago than anything. This old Anatolian city is the rapidly growing home to not just Ataturk's state, but also to many of modern Turkey's largest companies.
As Turkey becomes ever more influential on the world scene and an important regional player, and as exciting projects in high speed rail, health, education and sport take shape, I have a feeling Ankara will be increasingly on many firms' itineraries in the years ahead.
I have a feeling Ankara will be increasingly on many firms' itineraries
A short two hour flight away, the Azeri capital is acquiring the bits of kit that are the hallmark of today's emerging cities. There's a cultural centre designed by Zaha Hadid Architects, a recognisable (and quite fun) global icon in the form of its LED-lit 'flames' towers, and there's even a Tom Ford store. But what's most alluring about modern Baku is the under-appreciated (to the wider world) historic value of many of its neighbourhoods.
There is a UNESCO listed inner city, with a fascinating layering of Central Asian, Ottoman, Russian and Soviet influences expressed in an eclectic mix of different architectural styles and types of urban form. It is an eccentricity that works. What seems to have shaped Baku's streets is less a clash of cultures, but more a gentle overlapping. Baku is reappearing on the world map as a major centre of trade, as it once was on the Silk Road. I hope that it will see that its future value as a destination will very much depend on its ability to successfully tap into these local qualities.
Jason Prior is chief executive of Aecom's 10,000-strong buildings and places team