With the economy looking up, we need a longer-term perspective for the industry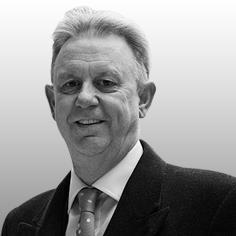 If anyone can name a more difficult period for the housing and construction industries than the last five years, I'd like to hear about it. We are fundamentally long term businesses yet with recent economic conditions we have had no choice but to focus on short-term priorities.
We have been battered by events. We've had to cut costs, reduce debt and put longer-term projects on hold. We've had to go back to the very basics of what we do and rethink the business model.
There have been some benefits: Barratt has re-thought almost every aspect of what it does from design, efficiency through to the quality and service and we are a better company for that.
But with the economy showing signs of life, the time is now right to start looking ahead a bit further. We need a longer-term perspective for the industry that moves from survive to thrive.
Construction 2025 does just that with the government and the sector setting out a longer-term view of where we want to be in 2025. It starts with a very welcome recognition of the fundamental value of construction to the whole economy.
It's not designed to second guess the market bumps along the road but it does set out a direction of travel that would yield huge benefits for the sector and the economy. And it's grown up enough to accept that the government and industry will have to do this together.
Personally I'm surprised by the boldness of the aspiration we have been able to agree. It really is strong stuff: a sector of choice for young people, leading the world in research having embraced the digital economy, dramatically more sustainable, driving growth across the economy and all backed by clear leadership.
Contrast that with how perhaps we have been seen - slow to embrace change, late delivery, cost overruns, accidents on site, and an unrepresentative workforce working in a low-aspiration, low-quality industry.
I suppose agreeing the headline aspiration is the easy bit. But there are hard numbers as well to back it up. Reducing the cost of construction by a third, halving completion times, cutting greenhouse gas and the trade gap between imports and exports by 50%. And going beyond that, what has pleased many of those from the industry is that for every element of the report there is a list of actions and owners.
Time will tell whether this becomes yet another industry report gathering dust until it can be politely abandoned by a new government. I hesitate to say this but so far the omens are rather more positive than that.
Mark Clare is group chief executive of Barratt Developments