A young housing secretary is questioned for the first time, thrill seekers are prevented from setting foot on a series of nerve-wracking bridges and Turin remembers The Italian Job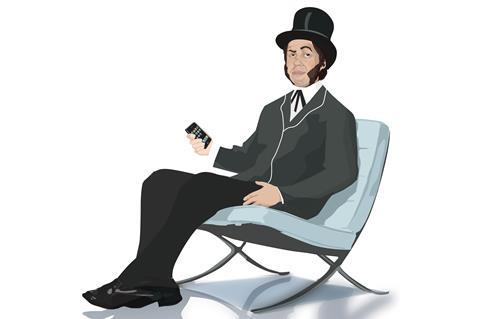 Exam time
I watched through my fingers as fresh-faced housing secretary Robert Jenrick received his inaugural grilling from MPs on the local government select committee last week. After being given a warm welcome by the committee chair Clive Betts, Jenrick – who looks about 12 but is actually 37 – noted that on the day veteran Labour MP Betts joined the committee 19 years ago, the minister had been celebrating his 18th birthday. Seems governmental types are like policemen – they get younger all the time …
Bridging it
I like testing my resolve as much as the next person, but I have to admit I draw the line at walking across a bridge made of glass. So too, it seems, do the authorities in the Chinese province of Hebei, who have recently closed 32 such structures after concerns were raised about their safety. One, the 488m-long Hongyagu bridge, is paved with more than a thousand glass panels. A transparent case of feel the fear – and don't do it.
Crazy in love
Visual artist Verity-Jane Keefe, who specialises in public realm and is described as having an "accidental love affair with outer London", was running a drop-in session at Thamesmead last weekend. Also in the area was the singer Beyoncé, filming a video. Keefe suggested the superstar drop her a line if she needed a break or additional dancers. How kind – she deserves a Halo.
Lonely hearts column
To the Paternoster Chop House in the shadow of St Paul's cathedral. One of my team went there recently for an event and was thrilled to find it is the restaurant used in the Channel 4 reality show First Dates. The programme, which pairs up hopeful singles for dinner, has escaped me, I must admit, but for my reality TV-loving colleague, it was a match made in heaven.
Unhappy Monday
Last week's Manchester issue contained major oversights, according to some of our readers. "Just read your spread on Manchester," one told me. "Not a mention of Joy Division, the Happy Mondays or even the great World of Twist." For me, it was the non-appearance of Herman's Hermits that did it. Heads have rolled.
Dictionary corner
As my colleague trawled through the latest board minutes of HS2, one sentence caught her eye. The executive, the document said, wanted to continue momentum with "existing work and avoid any potential nugatory work". Flummoxed, she discovered nugatory means of no value or importance. Why the minutes couldn't have just said that beats me. An odd choice. Nugatory, perhaps.
Gym with a difference
Faithful+Gould and asphalt contractor Spadeoak are among the firms that have helped to build an outdoor gym in Brixton as part of a project to tackle knife crime. Much of the equipment has been made from melted-down knives and the south London scheme is one of 20 planned by Steel Warriors, a charity aiming to reduce the number of young people carrying knives.
In the sin bin
Ping! An email arrived from a video game-maker ahead of the Rugby World Cup final last Saturday. "England are going to win," it announced, saying its rugby game had predicted this. Don't know how it worked that out, but it's not very good at tipping, is it?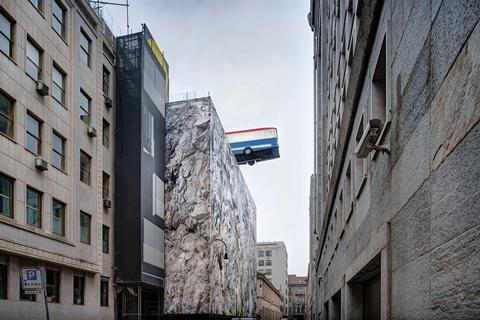 Balancing act
Turin firm Gruppo Building has helped out with an art project to celebrate the 50th anniversary of The Italian Job. The Michael Caine flick is perhaps best known for its ending – in which a bus laden with stolen gold bullion dangles off a mountain road in the Alps. Much of the film was shot in Turin and the installation shows a replica bus hanging 20m in the air from a city building. The artwork, by the English sculptor Richard Wilson, is called Hang On a Minute Lads … I've Got a Great Idea (the last line in the film). It will be teetering on the brink until 2 December.
Send any juicy industry gossip to Mr Joseph Aloysius Hansom, who founded Building in 1843, at hansom@building.co.uk