This week we look at a gnome pun that earned a job, Icelandic construction workers and the architectural gingerbread winners.
Too good to be true
Beware those trying to do good and making a bit of a hash of it. A visit to Lincoln contractor Lindum last week to talk about the state of regional contracting saw its chairman David Chambers offer this salutary lesson. He says an over-zealous manager decided to shut its Peterborough office early one Friday afternoon last summer, telling no doubt delighted staff to "enjoy their weekend". Turns out the move rather backfired as panicked suppliers and subcontractors ended up calling head office to find out what was going on. "They thought we'd gone bust," Chambers remembers. Ironic, given the firm's latest results out in March will show its 11th consecutive year of profit.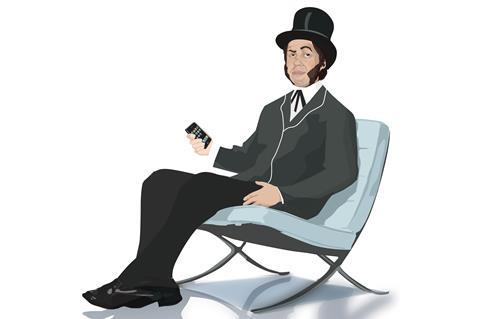 No place like gnome
Visitors to any of Lindum's three offices – the other is in York – will be greeted by lots of gnomes. A passion of David's father and founder of the business John, Chambers jnr has kept the tradition going since his dad passed away more than 20 years ago. Over 450 are now dotted around the sites and this obviously caught the attention of one enterprising site engineer from Clugston who decided to attach his CV to a gnome he sent the firm in the days after Clugston collapsed last month. Telling Lindum to hire him, he added: "You gnome it makes sense." His initiative and pun worked. He's been with the business a few weeks now.
The undiscovered country
Sticking with regional contractors, Beard's executive chairman Mark Beard recalls the story of his great-great grandfather Edward who set up the Swindon-based business, aged 14 in 1892. He was still working past 100 before passing away aged 104 in 1982. "He didn't want to go on holiday," Beard says by way of explanation for such longevity.
Gone with the wind
Wandering around a decidedly chilly capital Reykjavik last week I was encouraged to note numerous building sites in various states of advancement. But of Icelandic construction workers beavering away I saw scant few, no doubt a consequence of the highly inclement weather and short days during my trip. After all, if a country has to close most of its roads when faced with 90mph winds, it's small wonder builders down tools for a couple of days …
Drawing to an end
To the High Court for the latest in the never-ending row between residents of Neo Bankside (posh flats designed by Rogers Stirk Harbour, basically) and neighbour Tate Modern. The residents don't like visitors to the Tate's extension peering into their homes. Trying to work out exactly where the case was taking place in the labyrinth-like Royal Courts of Justice, the rather helpful clerks came to my hack's aid, telling her the judge should just buy some curtains for the flat owners and have done with it. "Pull yourself together," I would have been tempted to reply if I was living there.
Spice of life
The winners of a public vote for the latest Gingerbread City exhibition, where architects create cities out of the biscuit, have been announced and the top prize of £1,000 has gone to theatre design company Charcoalblue for Gingernut Cracker Ballet. Organised by the Museum of Architecture, second place and £500 has gone to Allies and Morrison and £250 has gone to third-placed Arup Architects. All have pledged to plough the cash back into research and perhaps those are the competition's rules but wouldn't it have been great if all three had pledged to use the money to go on the celebratory lash instead?
Siren voices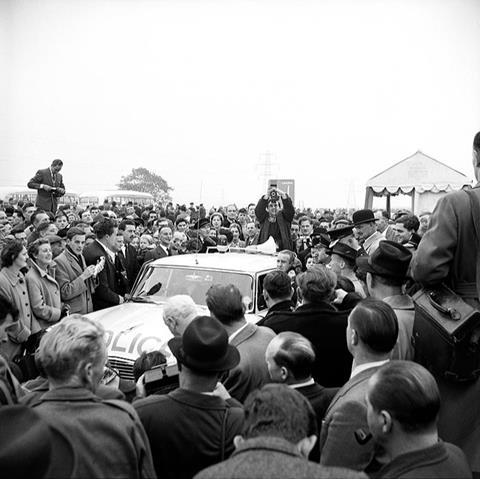 For those who last week saw just a handful of the thousands of historic John Laing pictures being made available to the public by Historic England, here's another: people gather around a police car for the opening of the first stretch of the M1 in 1959. How times have changed. Nowadays, it is usually people trying to flee the long arm of the law.
Send any juicy industry gossip to Mr Joseph Aloysius Hansom, who founded Building in 1843, at hansom@building.co.uk