This week we look at Balfour Beatty causing chaos at MI6's HQ, a survey on the friendliest tradespeople and how long it takes to earn a 20% deposit in London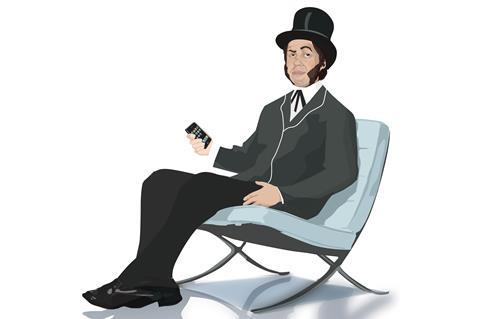 Spooky
Balfour Beatty had a run-in with the secret services last month. Hired to refurb MI6's Vauxhall HQ, the firm's contract was neutralised after top secret planning documents showing the whereabouts of the building's security systems went missing, according to The Sun. Livid spy chiefs apparently put the whole premises under lockdown until the documents were found, some of which are still missing. At least Balfour staff knew where the emergency jetpacks were.
Lost in space
Not all smartphones emerge from the festive season unscathed, and so on the first day back at work one of my colleagues trudged off to an iSmash store near Liverpool Street. Turns out this is less of a store to repair phones and more a WeWork office space in Devonshire Square. You may recall in 2018 WeWork, along with two other investors, bought this 13-building estate from Blackstone for £580m. Slightly disorientated, my colleague turned up for the required pre-booked appointment and was asked to wait in the reception area. Twenty minutes later it was looking like a no-show. The WeWork receptionist was apologetic on iSmash's behalf, but maybe it's just a case of taking flexible working too far.
Sympathetic hearing
An interesting survey emerged in our team's inbox rating tradespeople not on how well they do at their trade, but how friendly they are. The survey conducted by My Job Quote was a bit of a hard knock on builders with only 32% of Brits thinking they are friendly. But with only 23% in their favour, it was tilers who came out looking the least amicable. It seems electricians know how to light up the room in both senses of the phrase, with 75% of respondents thinking they are friendly.
Start saving for 2035
As if trying to buy a home in London wasn't hard enough, new figures suggest those first-time buyers in the capital earning average wages face a humungous wait to save up for their dream pad. The Nationwide building society has said those on a net annual salary of £35,000 would take a whopping 15 years to scrape together enough for a 20% deposit, assuming they set aside 15% of their earnings each month. Small wonder then that Help to Buy is still riding high. But it begs the question what'll happen when the taxpayer-backed scheme closes down in three years' time. Over to you, Boris …
Going Wild
Poor Mark Wild. The Crossrail chief executive has had a tough go of it in recent times having to pick up the pieces of a project left in disarray by his predecessors. As if that wasn't enough, Wild might have had to spend the festive season tucked up in bed given that in the week before Christmas when he fronted the London Assembly he said he was suffering from a bad cold and seemed under the weather. Mind you, maybe that was no bad thing – a chance to rest up ahead of what is sure to be another hectic year.
End of the line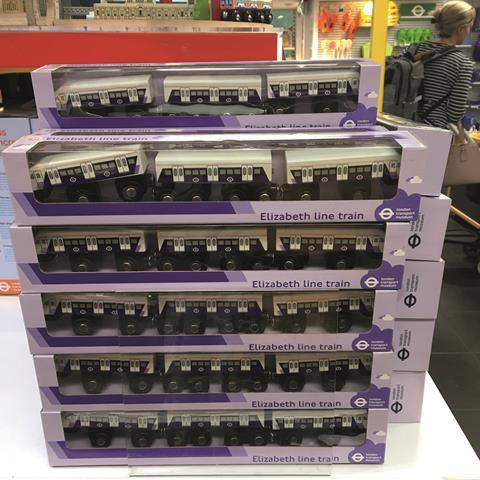 Spotted in the London Transport Museum just before Christmas – some very snazzy looking Crossrail trains. Coming in at just £15 a pop, the wooden trains are certainly less likely to break the bank than the ever-ballooning £18bn project. Labelled bestsellers ahead of the festive season, if the toys are anything like their real-life counterparts, they're likely to be stuck on the museum's shelves.
Send any juicy industry gossip to Mr Joseph Aloysius Hansom, who founded Building in 1843, at hansom@building.co.uk