This week we look at Salford's birdman, a footballer's optimistic high-street prediction and a debate on the nuclear family home.
Sheepish about Wolves
PR balls-up of the week goes to the Ministry of Housing, Communities and Local Government, which launched its new Town of the Year competition in Wolverhampton, which has actually been a city since 2000. Compounding the government's embarrassment, the proceedings were kicked off by communities minister Robert Jenrick, a native of … yep, you've guessed it: Wolverhampton.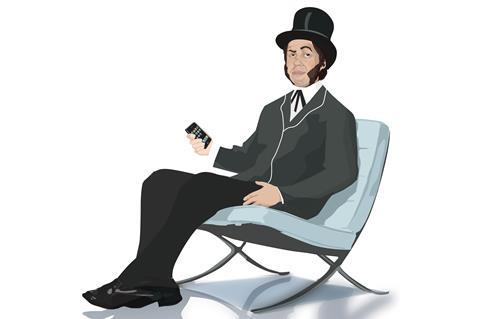 Lows of the high street
Penny for Jenrick's thoughts on the retail crisis gripping high streets up and down the country. Like all towns, I mean cities, Wolverhampton has suffered as well. Take the Debenhams store, the centrepiece of a £35m refurbishment of the Mander shopping centre, completed just over two years ago by Bowmer & Kirkland. Around 90% of the store's 150 staff were from Wolverhampton when it opened in October 2017. Cutting the ribbon that day was former Wolves footballer Jody Craddock who at the time said: "I think Debenhams will do well here and hopefully have a positive impact on the shopping centre and the city as a whole in the years to come." It closed last Saturday.
Bit of a giveaway
Apparently it's not only department stores that do new year sales. My hacks tell me architect Perkins + Will and its new acquisition Penoyre & Prasad are doing some kind of environmentally friendly buy-one-get-one-free design deal to boost zero-carbon development. Whatever next … a free Jenga game with every Square Mile skyscraper?
Food for thought
In these straitened times for contractors, one City analyst seems perplexed about the quality of those who hold the purse strings. Recalling his fine dining experience at a very big firm – think Big Four – he recalled: "We had about six courses, lavish beyond all means and I'm thinking: 'These people have the future of so many firms at their fingertips. But they never strike me as knowing much about construction or being any good'." An outrageous slur …
Bird's eye view – of Salford
I see that in the dead of night someone climbed up a half-built (and unknown) mid-rise tower in Salford and parachuted off it. The Birdman of Salford's daredevil antics hardly seemed worth it – it took about five seconds for him to float down. Surely not even enough time to take a photo to post on Instagram.
Expecting a full house
One of my team was at a wedding last weekend where guests had a small wager on how many times the best man would mention booze or variants thereof. Inspired by this, I plan to go along to a RIBA talk later this month and play buzzword bingo. PLP founder Ron Bakker is speaking about smart buildings so I'm expecting to hear comfort, health, wellbeing all given an airing. Let's hope I'm quids in.
Nuclear fallout
I like to think I'm as down with the kids as the next 217-year-old, having recently learnt the word woke. So I was intrigued to attend my first Turncoats, the much-hyped architectural debate series that attracts more than its fair share of millennials. As we arrived in a semi-derelict building on London's South Bank, we were required to seal our phones in sparkly red envelopes before receiving a beer and making our way to an attic lit only by fairy lights. The debate was on the nuclear family home. Former RIBA president Ben Derbyshire was one of the speakers telling the assembled hundreds he lives in a household with "four marriages and five children between us". If he wasn't joking, how very unnuclear.
The last post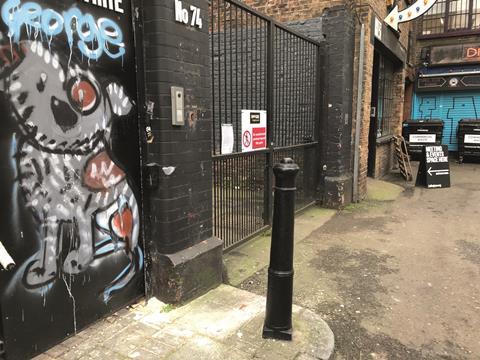 Demolition specialist McGee has begun work to tear down the Black and White building on Rivington Street in London's Shoreditch to make way for a new office – opposite Building's headquarters. Lucky them. Among their first jobs is to remove a series of grade II listed bollards outside the building which date from the area's industrial past. A case, methinks, of never mind the bollards …
Send any juicy industry gossip to Mr Joseph Aloysius Hansom, who founded Building in 1843, at hansom@building.co.uk