This week we look at the Grenfell inquiry, San Pellegrino and the dying tradition of the tea break
Comes with strings attached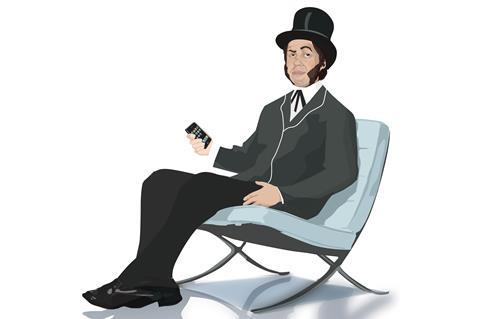 Currently representing contractor Rydon in the second phase of the Grenfell inquiry, Marcus Taverner QC isn't just a highly regarded silk with oodles of experience in construction issues. He likes to unwind after a hard day giving expert evidence by playing lead guitar with a band comprising members of his London-based chambers, Keating. There is even footage on YouTube of the outfit at the 100 Club on Oxford Street in 2011 doing a rendition of The Stranglers' song Nice 'N' Sleazy. And the moniker of Taverner's ensemble? Demolition.
Mind your Qs and Cs
Staying with the Grenfell inquiry, Stephanie Barwise QC doesn't pull any punches. Representing nearly 300 of the survivors and bereaved relatives, she laid into firms such as Arconic, manufacturer of the cladding panels and Celotex, which made the insulation material. Barwise is no stranger to telling it how it is. In December, Persimmon published her report into the group's operations, saying the company was too focused on being a land buyer and not enough of a builder. It prompted chairman Roger Devlin to comment: "I would like to take this opportunity to apologise once again to those Persimmon customers who have been affected in the past."
It's a pizza rubbish
There were a few things going on last Friday, but 31 January was also "Fun At Work Day". One bit in the blurb promoting this caught my eye.
Pizza Is So Much Fun, it said, suggesting pizza for a team lunch. "The best part about pizza lunch is the work-unrelated chat with your team. Pizza can fill both: your tummy and the distance between colleagues." To which I say this: what utter nonsense.
The upper glasses
There was no pizza on display at the Court of Appeal recently when the legal teams representing Tate Modern and the residents at nearby Neo Bankside, who are miffed that Tate visitors keep peering into their homes, took a break for lunch. Drinking San Pellegrino from cans, one was overheard asking for a tumbler because "I'd rather be drinking from a glass" – as my hack drank tap water from a plastic cup …
Making a night of it
One of my newshounds made her way to Hackney last week for the latest in the Negroni Talks series on matters architectural. The theme of the evening was "Abuse and architecture". Examples given were poor pay, unpaid internships and long hours. How ironic, then, that organiser Rob Fiehn, spying a number of empty seats, apologised on behalf of the no-shows: they had had to stay late in the office.
You hum it son, I'll play it
As if construction didn't have enough to contend with, it now faces the prospect of the traditional builder's tea disappearing. Reports are coming in that Unilever is about to put its PG Tips brand up for sale due to falling demand. The British tea industry is worth £667m a year – much of that drunk on construction sites – but sales are plummeting as young people – Generation Z and millennials (whoever they are) – spurn the good old cuppa for more exotic choices such as herbal teas and newfangled coffees. This all threatens one of construction's finest traditions: the tea break, of which your average builder takes five a day. What, please someone tell me, is the world coming to?
Just turn me on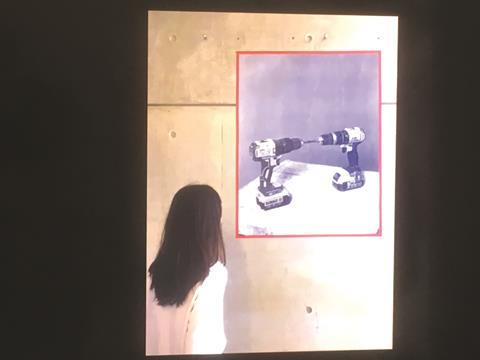 Having Kier in – building Herzog & de Meuron's new studio and workshop at their Battersea campus – has inspired the RCA's art students. A whole body of work involving workmen has been produced. Workmen, and their tools … It's a commentary on masculinity and eroticism, one of the lecturers said.
Send your industry gossip to Mr Joseph Aloysius Hansom, who founded Building in 1843, at hansom@building.co.uk