French steeplejacks hack off journos at Tintagel, chief execs claim being boring is best, our offices are blasted by the sound of a marching band and we get Crossrail info by tucking into a full English…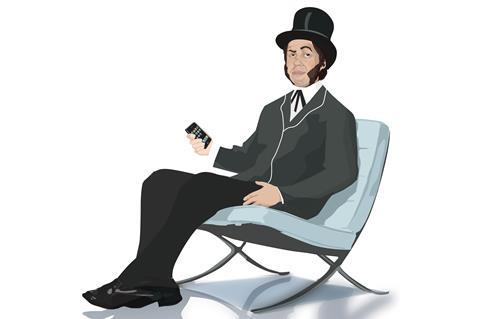 Knights of the newshound table?
One of my team was at a recent press view of the new Tintagel bridge in Cornwall. Kitted out in obligatory yellow hi-vis jackets ahead of the visit, the group of journalists were dubbed the "Anglais Gilet Jaunes" by the French steeplejacks carrying out the finishing touches to the structure. One, he says, delivered this put-down with a cigarette hanging out of his mouth – presumably for added Gallic charm.
The mighty juggling Quinn
Balfour Beatty chief executive Leo Quinn has come a long way since the days of having to juggle so many problem contracts at the business that he could have done with a few extra pairs of hands to keep them all up in the air. Now, he says, he can count them on one hand but in his first six months in charge, he'd totted up 89. "And," he adds, "that's the ones we knew about."
Boring way to turn things around
Is being boring the new black? I ask because Quinn told my hack the trick to turning things around (this is a firm that posted losses of more than £300m in 2014, remember) was "being relentlessly boring around what we do". It seems to be catching because over at Morgan Sindall, another firm to have put the days of losses behind it, chief executive John Morgan, explaining more bumper results, said: "We're happy to be boring." This was a reference to the fact he eschews the sort of high-profile jobs that can end in calamity. Perhaps the people at Carillion were not boring enough.
Shoring up investment
I was transported back to the 19th century the other day when a marching band appeared in full dress uniform outside Building's office in Shoreditch, east London. A camera crew was repeatedly putting the musicians through their paces, which was quite distracting as the afternoon wore on. It turned out Derwent was making a "quirky" film to persuade investors to back a new development in the area. Given, to my way of thinking, it already seems to be a pretty popular locale, I would have thought that would be a "shore thing".
Go straight to the sauce…
The next time a big scheme looks like it's about to bust its deadline, don't bother waiting for official confirmation. Just nip down to a cafe close to the site, instead. My hack tells me the owner of an eatery close to Bond Street station said his patrons from the nearby Crossrail job had been telling him as long ago as last year that the railway wouldn't be ready until 2021. How funny – because it was only in April that Crossrail said the 2021 date had been right all along …
Green and pleasant land
Perusing the government's latest house price index, my eyes were drawn to the priciest transactions to take place in the first three months of 2019. According to the stats, Scotland saw four deals of between £2m and £5m, Wales mustered five transactions between £1m and £1.75m and in Northern Ireland the figures reported 33 "in excess of £500,000", which could mean anything really. As for England, there were 13 purchases in excess of a whopping £10m. A not-so-United Kingdom, it seems.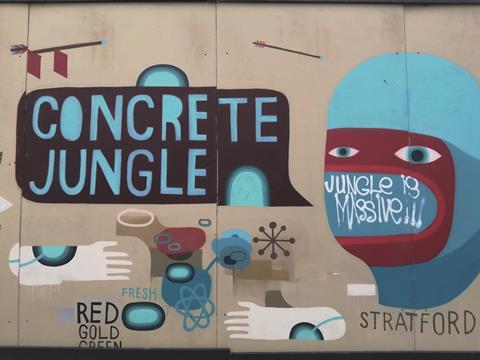 One for the hordes
When recently out and about in Stratford, east London, one of my team was intrigued to see a mural by artist David Shillinglaw on the hoardings of a Taylor Wimpey site. According to the blurb, the piece is a "modern day take on the Bayeux tapestry" which has "woven together people's journeys". Inspired – but clearly not completely satisfied – with the work, one local has added a segment from their own life. The mural is now adorned with the timeless words of ragga deejay General Levy from the 1994 hit 'Incredible': "JUNGLE IS MASSIVE!
Send any juicy industry gossip to Mr Joseph Aloysius Hansom, who founded Building in 1843, at hansom@building.co.uk