T&T chief couldn't face helping himself at a Tom Jones concert, our newsdesk receives a strange cold call, Crossrail lands itself in the red and a zoo wants bears to live alongside wolves, just for the human interest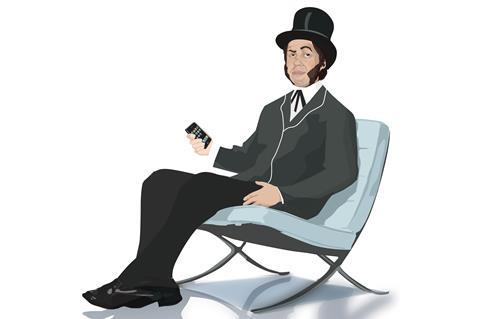 Freedom pass
Transport minister Nusrat Ghani last week revealed that the number of Freedom of Information requests HS2 received in the first quarter of this year was up by 83% on last year's equivalent. A total of 141 FOIs have been sent in, she told MPs. I'm tempted to suggest they can't all have been from noted HS2 sceptic and new PM Boris Johnson…
How unusual…
By the time this appears, T&T chief executive Vince Clancy will have seen 79-year-old Tom Jones belt out the hits at a venue just west of Lisbon in Portugal. My hack tells me he said this through gritted teeth so I'm not sure it was his idea. Perhaps the Crystal Palace fan – Clancy not Jones – is pining for the green, green grass of Selhurst Park instead.
Testing … testing …
One of the more bizarre calls we've had took place last week and went thus. Caller: "Do you pay for stories like the tabloids?" Us: "No." Caller: "Good, this was a test." Given the phone then went dead, I'm not sure we passed.
Red faced
The Infrastructure and Projects Authority's latest annual report, which rates the risk of government-funded projects and the likelihood of them being delivered on time and on budget, gives Crossrail a red rating. According to its own definition, this means "successful delivery of the project seems to be unachievable". Thank goodness. How else would we have known?
Cross and clueless
Staying with Crossrail, a Public Accounts Committee report into the scheme concludes that "no one was coordinating the activity of all contractors and acting as an effective 'controlling mind". Isn't that another way of saying that no one had a clue what was going on?
Nailed it
As I prepare to take a well-earned two-week break and soak up the sun, my thoughts turn to a spot of DIY. I see that, according to a new report, typical do-it-yourself mistakes that I'm likely to make in the next fortnight include giving myself an electric shock, breaking a door – perhaps in frustration? – and putting a hole in a hole when I didn't really mean to. Best stick to gardening, I reckon.
Bears would
Planning and design consultant Barton Wilmore has been tasked with designing "humans into the habitat" of Bristol Zoo. Sounds fun. But then I read that this is something to do with the zoo's Bear Wood project – an initiative to get bears and wolves side by side. An interesting idea, but I'd like to know how they stop visitors being eaten.
Weston super nightmare?
"The design vision has been carried through with great consistency to the extent that the building's form feels almost inevitable." So wrote a RIBA jury of Stirling prize shortlisted The Weston, a visitor centre in the Yorkshire Sculpture Park. What was this design vision? "The project aims to enhance physical, intellectual and sensory access to the landscape," writes Feilden Fowles, the architect behind the scheme. An unsophisticated layman might be rather baffled by what any of that means. But I say that with the advent of Stirling prize season, such grandiloquent verbiage is itself, almost inevitable.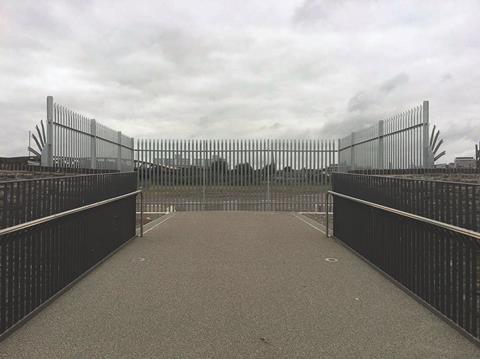 Bridge of sighs
Earlier this year, a new £3m footbridge designed by Knight Architects for Bristol city council opened with much fanfare in the middle of the city. Intrigued to have a look, one of my team did just that and found that it was fenced off at one end. It turns out the area beyond – formerly earmarked as the site of the scrapped Bristol Arena – is derelict land which is now currently waiting to be turned into an enterprise zone. At the moment, though, this really is a bridge to nowhere.
Send any juicy industry gossip to Mr Joseph Aloysius Hansom, who founded Building in 1843, at hansom@building.co.uk