My hack chats to record-breaking cyclist Neil Campbell, while Esther McVey has a rousing call for the young people of Britain and a dogged campaigner is taking many, many steps to try to prevent HS2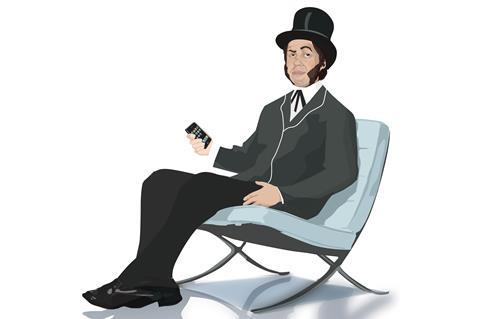 Whass Saab
After setting a new cycling speed record, everyone wanted a piece of architect Neil Campbell – including one of my hacks. Campbell was heading home from the scene of his record-breaking achievement, Elvington airfield near York, to Essex when my hack called. Was it a good time to chat, she wanted to know. "I'm crawling along the M62 at 60mph," he replied. Given he'd just got up to 174mph on his pushbike, it's no wonder he felt the speed was a little down on what he was used to. He made his attempt after being released from the back of a speeding Porsche Cayenne. That's a bit flash to be the everyday choice of an architect, I think. Campbell, it turns out, drives a much more architecty Saab.
Cellaring out
How to turn a £6.5m house into one worth nearly double the price? Knock it down. A mansion supposedly developed by my old chum Thomas Cubitt, 19th-century master builder of many famous London streets, is being marketed as one of Belgravia's "most outstanding and rare development opportunities". It has planning permission to be demolished and replaced with a classically-inspired five-storey des res with basement wine cellar and cinema room. Estate agents say the house will be worth £12m. Cubitt and I would certainly have enjoyed the wine cellar, although the cinema room might have baffled him a little.
Your housing minister needs you
Esther McVey ducked out of the recent Tory party leadership race after receiving a mere nine votes from fellow Conservative MPs but bounced back as the new housing minister, grasping her brief with considerable vigour. Only last week, she was calling on school leavers to consider a career in construction. "I'm determined to get Britain building the homes we need," she thundered, "and my message to school leavers is: your country needs you to get Britain building again." Who does she think she is, Lord bleedin' Kitchener?
Unseen anger
I rarely mince my words and recently found kindred spirithood with the National Federation of Builders (NFB). Responding to news in this chronicle that the government's new late-payer policy featured a series of loopholes allowing large firms to pay 75% of their invoices on time, rather than an earlier mooted figure of 95%, the trade body went into full fume mode. Claiming ministers were showing a lack of respect for small businesses, the NFB signed off its press statement by saying it had contacted the Cabinet Office "about this urgent matter but was redirected to a full mailbox". Busy bees, those civil servants.
Title case
The Competence Steering Group (CSG) has undoubtedly done much groundbreaking and forensically researched work in its interim report on implementing recommendations made in the Hackitt review. But one part of the report seems a bit less well researched, or at the very least, less groundbreaking – its title. Raising the Bar shares its name with another report, published last May by the Federation of Master Builders, on "an agenda for quality and professionalism in construction post-Grenfell". In terms of titular originality, the CSG could do with raising its own bar …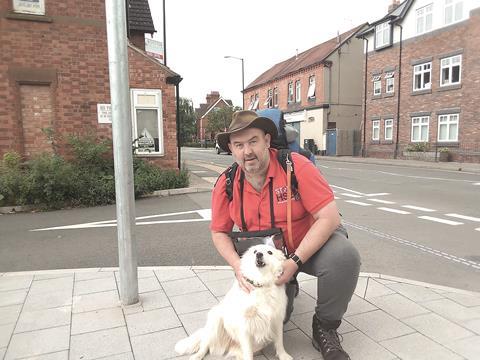 Single-track mind
Readers might not agree with his cause but nobody can deny the sheer commitment shown by Joe Rukin, the manager of the Stop HS2 organisation. The campaigner has taken his struggle to the country(side) with a days-long walk between Birmingham and Leeds, joined by his dog Eevee.
"I'm doing this because it is increasingly evident that HS2 is in real trouble and it has to be cancelled right now," Rukin said. Rukin says he has mostly been camping in fields and … beer gardens. Isn't that what most people do on a Saturday night?
Send any juicy industry gossip to Mr Joseph Aloysius Hansom, who founded Building in 1843, at hansom@building.co.uk