Housing minister Esther McVey makes a bold promise, the heat is on at home and abroad, PM Boris Johnson says high-speed is of the essence and some climate change activists may have got it wrong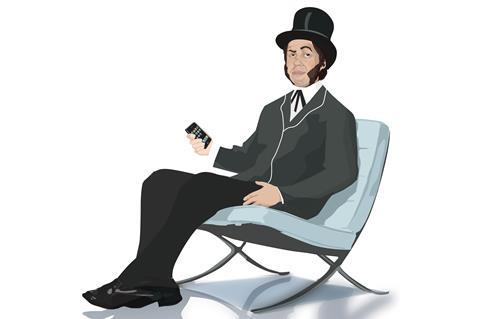 10 out of 10 for McVey
I was delighted to see Esther McVey waste no time in getting to grips with her new brief as housing minister, after being catapulted into the political big time again by Boris Johnson. The former TV presenter, who resigned as work and pensions minister last year, visited a new housing scheme in Hampshire on her first full day in the job to declare she would "make the dream of homeownership a reality" for the next generation. Given the revolving door policy that seems to bedevil housing minister appointments – we've had 10 in 10 years after all – I fear Esther won't be around to see the youngsters' dreams come true.
Heat exchanger
Aukett chief executive Nicholas Thompson visits the firm's Dubai office every couple of months or so and the boss of the country's only listed architect was telling my hack he was preparing to head off again to the broiling summer heat of the emirate – just as the mercury in London nudged 36°C. I briefly thought of coals to Newcastle but a couple of days later the UK temperature was back down to the low 20s and drizzle. C'est la vie.
Woolly thinking
I'll spare them their blushes but one London architect, struggling to cope with the recent heat, cranked up the air conditioning so much that many of their staff were forced to fish out their woollies in order to stave off the chill. I might add that this was on the hottest day ever recorded in the UK…
Train wreck
New PM Boris Johnson's recent whistle-stop tour of the regions began in Manchester where he promised 100 or so guests that he was going to accelerate plans to build a high-speed line between Leeds and Manchester. Good news for anyone attempting the journey by rail between the two cities, although some might be alarmed at how Johnson framed it. "I want to be the PM," he boomed, "who does with Northern Powerhouse Rail what we did with Crossrail in London." That would be blow your budget and miss your opening date, then.
Speaking of Brexit …
Talking as the firm unveiled its recent interim results, Keller's chief executive Alain Michaelis was asked if he was in favour of a no-deal Brexit: "Certainly not," he told my hack. "That's a personal view," his chief financial officer Michael Speakman piped up. "No, that's a corporate view," Michaelis shot back. I think that's called being overruled, Mike.
Unhealthy interest
One of my team was passing through the City of London last week and came across protestors from environmental action group Extinction Rebellion clambering about Skanska's site at 51 Moorgate. They let off smoke bombs, chanted anti-fossil-fuel slogans and generally harangued passersby. I had a look at 51 Moorgate's website and it promises a "modern, sustainable and healthy workplace" with "low-energy, high-efficiency" services. The people there could be forgiven for thinking there were other more worthy targets of the protestors' ire.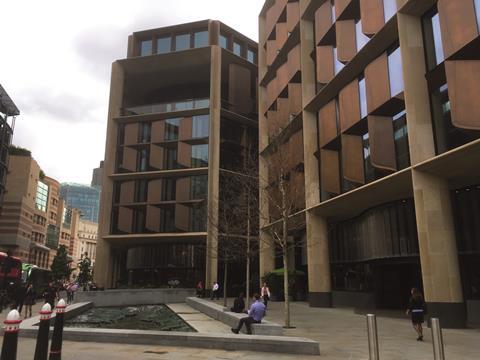 All the leaves are brown
The Bloomberg building, in the City of London, has been lauded for its environmental and sustainability credentials. Someone, however, forgot to tell the poor plane trees outside. At the height of summer, these three trees, known for their ability to cope with pollution, were looking rather forlorn. Has the Brexit winter come early?
Send any juicy industry gossip to Mr Joseph Aloysius Hansom, who founded Building in 1843, at hansom@building.co.uk