Interserve bosses may or may not be quids in, while further down the food chain, workers tell the bean counters how to bring happiness to the workplace; plus, London Assembly's gardeners' question time gets few answers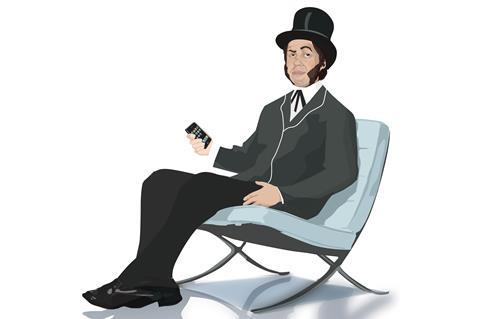 An added bonus
Those shareholders who lost all their money when Interserve went into administration last month would probably do well to avoid turning to page 69 of its 2018 annual report. The firm's two executive directors, boss Debbie White and finance director Mark Whiteling, pocketed just under £2m between them – including more than £650,000 in bonuses. There is some hope, however, for those outraged by it all. The small print points out that the bonuses had not yet been paid by the time the report was signed off – a week before the administration. But I guess we'll never know because, thanks to its prepack administration, the firm has been taken private so it won't have to bother with this level of detail in the future. Which, I suspect, is a relief to some.
Three chairs for democracy
TfL's head of corporate affairs, Andy Brown, found himself surrounded by three empty chairs while giving evidence last week to the London Assembly on the debacle known as the Garden Bridge. The assembly had been told in advance of last Monday's meeting that three key witnesses would not be coming: Lord Mervyn Davies, the chair of the charity building it, the Garden Bridge Trust, along with the trust's chief executive Bee Emmott, who previously worked for bridge designer Heatherwick Studio, and Davies' deputy, Paul Morrell, formerly the government's chief construction adviser. Davies said they "didn't have faith in [the inquiry's] objectivity". Perhaps the assembly was hoping for a last-minute change of heart from a group that spent more than £40m of taxpayers' money, including £24m of TfL's, with nothing to show for it – which explains why someone dutifully put out name badges for the three no-shows.
More Brexit fallout
Architect Andy Groarke, from last year's Architect of the Year Award Gold winner Carmody Groarke, told one of my team how much he enjoyed the national publicity the practice's Windermere Jetty Museum got when it opened last month. He was particularly excited that BBC arts editor Will Gompertz was due to take a film crew up. But his hopes were dashed when the BBC canned the idea. Apparently with the never-ending saga of will-we-won't-we Brexit dominating the news schedule, they can't justify shelling out licence fee payers' money for culture stories much beyond the M25 in case the package hits the cutting room floor at the last minute thanks to the latest Brexit shenanigans. When will it all end?
And one fir luck
A recent topping out ceremony at a music venue – being built by Skanska as part of the St Giles Circus Development near Tottenham Court Road in the middle of London – left one observer unimpressed. Designed by Orms, the development will feature four-storey-high screens that will beam news updates, adverts, you get the, erm, picture to passers-by below. As part of the ceremony, a fir tree was hoisted over the building for good luck – a Scandinavian tradition apparently, given Skanska's Swedish heritage. But one attendee told my hack: "I've never seen such a small tree. It was embarrassingly small." I guess there are some things screen size can't compensate for.
Bugged
As well as being a trainee engineer at Mott MacDonald, James Hayden is also something of an endurance cyclist. I'm told he can cover around 400km per day if he is on song. The 28-year-old is hoping to break the record for crossing each of the five continents in the world. He's tackling Europe first, planning to ride from the top of Norway to the bottom of Spain – a distance of 6,000km – in less than the current record of 24 days and 16 hours. Exhausting stuff. He has his own website jamesmarkhayden.uk which is well worth a look and not quite as tiring.
Stress busters
As those under-30s surveyed in this week's issue of Building look enviously on at the salaries of Interserve bigwigs, my mind turns back to a Twitter post last month summing up the challenge for workers further down the career ladder …
EVERY COMPANY: We'd like to promote mental health in the workplace.

EMPLOYEES: How about hiring more people so we feel less pressured & increase our pay so we can keep up with the spiraling cost of living so we're not so stressed out.

EVERY COMPANY: No not like that. Try Yoga.

— Patrick 🤖 (@PatJD) March 20, 2019
Send any juicy industry gossip to hansom@building.co.uk