One of my hacks eyes up a place he can't afford, an optimistic Kit Malthouse introduces the 'slimby' and the water cannon debacle makes us look back at some of Boris Johnson's other great ideas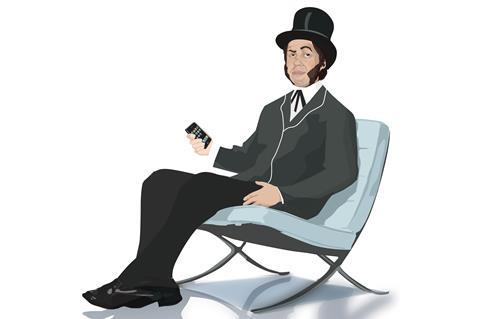 A juicy fee
One of my hacks headed to Ridge's recent reception at the venerable Royal Automobile Club on Pall Mall. Having a nose around the basement, he spotted the juice bar selling nine options of freshly pressed fruit drinks including "Detox", "Digestive" and "Keep It Simple" – all for a mere £5.25 a glass. Undeterred by these prices, I asked my man to have a look at how much it would cost for us to join – a little over £1,700 for him, as a youngling, and more than £5,500 for me. I'd need more than a couple of "Detoxes" after shelling out that kind of money.
A close eye
At the bash itself, my hack spoke to one guest at a consultant, who told him he was working on the fit-out of an office of a larger rival. He'd thought of a new way of keeping tabs on the competition: "We're putting cameras in the ceiling," he joked. I think.
A new kind of protester
We've all heard of nimbys and yimbys – "not in my back yard" and their development-friendly opposite numbers – "yes, in my back yard". But at a recent Policy Exchange event timed to coincide with the launch of the government's new Building Better, Building Beautiful Commission, a few more acronyms were bandied about. Housing minister Kit Malthouse said he hoped the commission – headed by arch-traditionalist Roger Scruton – would create a nation of "slimbys" to urge developers to start building "something lovely in my back yard". "FFS," might be the response of some readers.
Making an impression
At the same event, the feted developer Roger Madelin, who built King's Cross for Argent and is now behind the similarly ambitious Canada Water project for British Land, recalled his first big success, Brindleyplace in Birmingham. He told how a TV crew had gone down to find out why the canalside development in the city was such a success. They interviewed a few locals, one of whom waxed lyrical: "Whenever friends come to visit, I bring them here to show how lovely Birmingham is becoming." Then the reporter asked what the resident thought of the architecture – which was masterplanned by Sir Terry Farrell with individual buildings by the likes of Allies and Morrison and Stanton Williams. He scratched his head and replied: "I don't know – I've never noticed it."
Shooting from the wallet
Speaking of the clueless, seeing the news that the three water cannons bought by London's then-mayor Boris Johnson after the London riots have been sold for scrap at a loss of £300,000 got me thinking. If you throw in the money he blew on plans for the ridiculous Garden Bridge, the Thames estuary island airport debacle and the fruitless revamp of the Crystal Palace in south London, then Johnson's approach to the public purse tended towards what might be politely described as "the highly profligate". If he could, I'm sure he'd find a way to blame the EU.
Get inn there
It's been reported Persimmon interim chief exec Dave Jenkinson has splashed out £800,000 of his £40m bonus on buying his local pub in Northumberland. Jenkinson has taken over from Jeff Fairburn, who was asked to leave by the housebuilder earlier this month after the furore over his £75m bonus refused to go away. How apt that Jenkinson's local is called Shambles.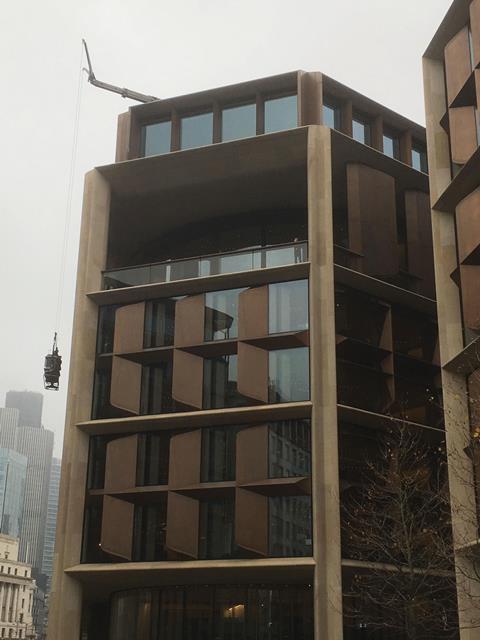 When I'm cleaning windows
For a scheme with a reputed price tag of £1bn, I'd have thought the Bloomberg building in the City of London might have had something more swanky – perhaps a sleek robotic machine – to clean its windows than the contraption one of my team snapped the other day. I guess it goes to show elbow grease still has its place in today's high-tech world.
Send any juicy industry gossip to hansom@building.co.uk