Housebuilder says Jeff Fairburn's £75m bonus continues to dog reputation of business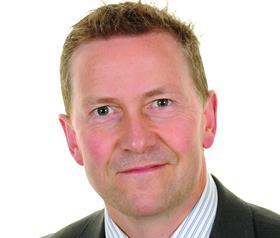 Persimmon has asked its chief executive Jeff Fairburn to step down following the ongoing row over his £75m bonus.
The housebuilder said the "distraction around his remuneration… continues to have a negative impact on the reputation of the business and consequently on Jeff's ability to continue in his role".
Fairburn was appointed in 2013 but will leave at the end of the year.
His pay packet was reduced earlier this year from £100m to £75m after a public and shareholder outcry with industry peers also wading into the row.
In September, Redrow founder Steve Morgan told Building that Fairburn's bonus scheme was "a disgrace that has left a cloud over the industry".
And earlier this year, David Thomas, the chief executive of the country's biggest housebuilder, Barratt, told Building: "What you've seen is everyone getting dragged into [the Persimmon bonus row] simply because it's about housebuilders being paid too much money, so I think that reputationally it's problematic for the industry, unquestionably."
Fairburn (pictured) was awarded the amount under a long-term incentive award drawn up in 2012 but critics, such as Lib Dem leader Vince Cable, said he profited far too much personally from the success of the government's Help to Buy initiative launched the following year.
In a statement announcing his departure, Fairburn admitted: "I had hoped that revealing my plans to create a charitable trust and to waive a proportion of the award would enable the company to put the issue behind it. However, this has not been the case and so it is clearly now in the best interests of Persimmon that I should step down."
Group managing director David Jenkinson, who picked up £40m under the same plan which saw Fairburn handed his £100m bonus, has been appointed as interim group chief executive. Persimmon said it has already begun the hunt for Fairburn's replacement.
Cenkos analyst Kevin Cammack said: "If stakeholders have hounded Jeff out, why stop there? Aren't the FD Mike Killoran and David Jenkinson next in line? After all they have been eating from the same [long-term incentive] trough. Where is a line drawn? In its history, Persimmon has always appointed internally for its CEOs but that may have to change now."
In a trading update for the third quarter, the firm said it had sold 3% more homes during the period than last year and plans to open a new regional operating business in South Yorkshire in January from its off-site manufacturing hub at Harworth.