Blind belief has been this project's undoing; realism and certainty are now the order of the day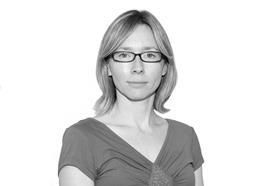 Crossrail has become a saga – one that fascinates and appals us in equal measure. Last week's National Audit Office report laid out all the failures – and there are a lot – in black and white, and the costs of these failures are eye-watering: £2.5bn was heaped on to contracts between 2013 and 2018 because of design and contract changes.
A transport service – running over two years' late – that originally had a price tag of £14.8bn is now clocking in at £17.6bn.
This is public money, so understandably the mainstream media now smells blood: the follow-up stories this week zoomed in on Crossrail hiring nearly 500 train drivers for services that will not be ready for another two years. The annual cost of employing these drivers is apparently £25m. Read a bit beyond the headlines and most of the drivers are either being put to good use testing systems or running services on sections of the line that are operating in outer London.
The target was probably always unachievable and while those at the coal face knew as much, those at the top failed to monitor progress or revise their plans
Still, what must stick in the throat for taxpayers and London commuters alike is that the decision to increase the number of train drivers was taken before the announcement that Crossrail would miss its December 2018 opening deadline and precisely at the time key project staff were being let go in anticipation of that fictional date (those staff are now having to be re-hired to ensure the new date is met). Crossrail's management made a classic mistake – it believed its own hype.
The NAO boss, Amyas Morse, was very clear on this point, saying: "Crossrail Ltd clung to the unrealistic view that it could complete the programme to the original timetable, which has had damaging consequences." This is not so much a case of a plan being undone by poor performance on the job leading to the target being missed. Rather it was a bad plan from the start, the target was probably always unachievable and while those at the coal face knew as much, those at the top failed to monitor progress or revise their plans accordingly. Crossrail was supposed to be the very best of what UK infrastructure could deliver, the challenges were always known but the executives "believed this was an exceptional team capable of delivering exceptional results". Well, it seems people stopped believing a while ago, and now the facts are becoming clear.
There are very revealing details in the NAO report. Work on all the central section stations has cost hundreds of millions more than expected, the worst example being Whitechapel station where costs have spiralled to £659m – that's a whopping 499% more than the forecast cost when contractors were appointed. Why the huge uplifts? It seems to be that old favourite: "changes to the design of construction and systems installation work" as well as "changes to contractors' delivery schedules".
The report flags up that Crossrail as a client was managing 36 main contract packages, most of which were using NEC contracts which allowed contractors to raise compensation notices when events arose outside of their control – we're talking about those same design and schedule changes. Commercial settlements arising from these added £936m to the project.
This contractual approach makes complete sense – on a project of the size and complexity of Crossrail you would expect the client to take on more risk which otherwise has the potential to bankrupt a contractor.
But the scale of Crossrail's administrative task left to the client was huge: as early as 2015 contractors had raised 16,000 compensation events, and by 2016 this had increased to 21,000. This volume of contract interfaces is very difficult to handle; the paperwork alone can be overwhelming and it's known that some NEC jobs can end up being a battle between project management teams, with the winner being the one who is simply stronger on the paperwork.
So no doubt the task became even harder when the project manager function, originally awarded to Bechtel and Transcend, was brought in-house. It had been their role to manage the overall programme at arm's length but once in-house, Crossrail no longer had an independent project manager. This had two main consequences: Crossrail's own management became absorbed with the commercial elements of the contracts "rather than carrying out productive work" and it no longer had a third party to hold accountable for any programme slippage. A crucial error.
So what now? Well, many of the target price contracts are said to have been negotiated into lump sum fixed price. A bit late perhaps from Crossrail's point of view, but then contractors would only have countenanced such an arrangement once all the risks were known and they were able to factor them into their pricing. The NAO is calling for Crossrail to incentivise its contractors further to deliver the scheme "in a timely and efficient manner" but at this stage it seems the new management team is less interested in lowering costs or speeding up progress. Crossrail boss Mark Wild has carefully outlined a new window of opening and stated it can be done within the funding allocated – he has to stick to that like glue. Blind belief has been this project's undoing; realism and certainty are now the order of the day.
Chloë McCulloch, editor, Building