The new housing bill would cut permanently the regulation on converting office or light-industrial sites into housing, circumnavigating both local authorities and affordable housing obligations. So who would be the winners and losers?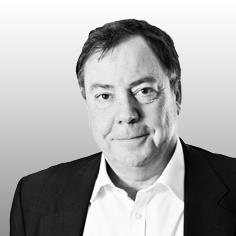 Lost in the government's gnashing teeth over the rejection of the tax credits changes by the House of Lords, the new Housing and Planning Bill entered its second reading stage this month. It is a piece of primary legislation that could have a significant effect on all those involved in the built environment. There are predictions that the upper chamber, with its newfound ferocity following the tax credits debacle, may make this bill the second front on which it intends to fight.
From a political standpoint it should really be renamed the "Residential Housing Bill" as a key motivator for the proposed legislative changes is the desire to streamline planning consent to get the needed 250,000+ new homes built as quickly as possible – no bad thing. However, also hidden away in the small print is the affirmation of "permitted development" rights, allowing offices and light-industrial buildings to be converted into housing, apparently without the need for local authority permission, nor the usual obligations to provide affordable housing. First introduced as a temporary measure in 2013 to promote housing and due to expire in May 2016, the new legislation would see the rule made permanent.
The changes are proving surprisingly divisive, especially in London where, clearly, space is at a premium. A report by London Councils, the cross-party organisation that represents the capital's local authorities, found that to April this year more than 830,000m2 of office floor space has been approved for conversion since the rule was introduced in 2013, including permission to convert over 100,000m2 of fully occupied office space, not empty buildings. The report also warns that the proposed hardening of the new rule into a permanent planning regulation will result in a huge loss of potential affordable housing. Apparently figures collected from London boroughs indicate that approval has been granted for at least 7,000 dwellings in schemes of 10 or more units, which would ordinarily support a large percentage of affordable homes. But under permitted development rights, there is no such requirement. Some have also argued that this is likely to result in more substandard private flats carved out of buildings never intended to be used as homes, and which can allegedly duck housing regulations.
Another argument against the change in the legislation is that it takes control of urban planning away from local authorities. Councils complain that the legislation was packaged as allowing derelict and unused light and heavy industrial premises to be repurposed. However, what they argue has happened is that profitable, functioning small businesses have been evicted with the returns on private housing developments being three times what they might get for business occupation.
Certainly developers are not the villains in this scenario as some are claiming. If they do not build, who will?
It has to be said that a number of authorities asked for an exemption from the "temporary" changes, and even some Conservative supporting areas have complained. Conservative-led Richmond, for instance, is reported as saying it has lost 24% of its office space as a result of the rule.
There is merit on both sides of the argument. Certainly developers are not the villains in this scenario as some are claiming. If they do not build, who will? You can be sure it won't be a government that is now scrambling around to find £4bn of savings it thought it would get from the reshaping of tax credits. Wild and unproven assertions are being cast about, with claims that housing fashioned from commercial buildings would be "substandard". This is unlikely as the new act would not allow new housing to bypass the usual building control regulations. Also the fact that a number of councils asked for opt-outs from the legislation is not surprising. When has any political elite ever asked for its power to be "reduced"? Arguably, had the local authorities been more pro-active in the past, we may have had more houses being built. I also suspect that many of the Conservative-run councils who are negative about the current planning changes would have been standard bearers for the selling off of local authority-owned property in the past, a decision which some argue has contributed to the lack of available housing stock today.
From a construction standpoint one should not demure from appreciating the greater costs involved in reclaiming brownfield sites. These can be substantial, which means that an insistence on compulsory social housing provision may well make the development unworkable from a developer standpoint. Perhaps the most sensible solution would be a revision of the planning rules with some element of social housing included, but not in the same numbers as previously stipulated.
Finally, let us not forget that if we are to get out from under this dire housing shortage it will not be the public sector and local authorities that provide the solution, it will be the private sector. Although we have seen a recent dip in construction output nationally, according to the ONS, London and the South-east still have more work than they have available skilled professionals. There has to be give and take on both sides.
Richard Steer is chairman of Gleeds Worldwide

There will be a session on meeting the UK's housing crisis at this year's Building Live event on 26 November.
For more information and to book tickets go to: www.building-live.co.uk/programme