If the challenges can be overcome, then developing above London's rooftops has the potential to help ease the capital's housing crisis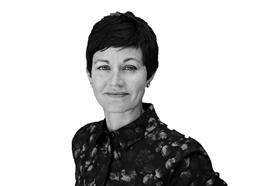 The potential of rooftops as an innovative source for new homes is under the spotlight. Earlier this year, Homes England has agreed a £9 million funding deal with Apex Airspace Developments to deliver rooftop homes through offsite construction across five sites in London. The promise is for half of these homes to be affordable.
Momentum for rooftop developments is growing. The emerging new London Plan recognises upward residential extension in its small sites policy. The NPPF supports new homes resulting from airspace development. Earlier this week the written ministerial statement by James Brokenshire after the Spring Statement confirmed the Government's plans to take forward a Permitted Development Right "to extend upwards certain buildings in commercial and residential use to deliver additional homes". Meanwhile further work is being done on the design and technical details considerations that should go hand in hand with this permitted development right.
It is vital to ensure that impacts normally assessed as part of the conventional planning process are considered in the prior approval process that would accompany this permitted development right – such as overlooking, overshadow­ing and daylight/sunlight impacts. Whether a proposed upward extension fits in architecturally with an existing building and the local context would need to be judged also – property owners usually fear that extensions might devalue their own assets. Design codes – much encouraged in the NPPF and emerging London Plan - could assist but would require local authorities to be prepared to commit resources to shaping rooftop development more widely across their boroughs.
At a more strategic level, there is a question whether airspace development would be a substantial new source of affordable housing. Not all entrants into the market would have an obligation to deliver affordable homes similar to Apex Airspace Developments as a result of a funding deal. Many of the rooftop extension propositions are likely to be under 10 units, which may or may not be subject to an affordable housing contribution. At scale, the aggregated impact of many smaller rooftop developments could also impact on social and community infrastructure, which would need to be assessed and planned for by local authorities.
In 2016, HTA Design was commissioned by Apex Airspace Developments to estimate the capacity of London's rooftops to deliver new self-contained homes. At the time the number of new homes that came forward as a result of rooftop development were a mere 2%. The study estimated a capacity across London for at least 180,000 additional homes.
Rooftop development, like any other type of infill development, comes with its planning challenges, but exploring the potential of existing assets is a good starting position to keep communities in place. It is also a good way of improving existing buildings beyond what would be achieved if dependent only on a maintenance budget – existing residents can have the benefit of, for example, much needed new bin storage, access arrangements, improvements to the existing building appearance and landscaping.
Whilst airspace presents significant additional land not previously considered for development, it does come with warning signals: rooftop development is a specialist activity. From understanding the rights of the leaseholder tenants as part of the freehold, to the need for a thorough grasp of the structural qualities of a building, suitable access being created to facilitate self-contained new homes, designing with the technical details of the off-site manufactured modules in mind, and working with residents largely in situ and without objections, is not easy. It is not necessarily the type of development that can just happen without thorough scrutiny and certainly not without assessing wider impacts.
If this type of development is going to become a lot more commonplace, the planning system and development industry needs to be aligned to deliver a quality output. Offsite manufacturing offers obvious opportunities to minimise the disruption that can be caused by construction in tight spaces. However, small and medium sized enterprises can find it difficult to tap into this supply chain, which could hamper the speed at which this type of development can come forward.
Planning decision makers need to be fully prepared with the right criteria to judge the suitability of individual rooftop extensions and the forthcoming permitted development rights would need to include adequate prior approval criteria to ensure that design quality is at the forefront.
If these challenges can be overcome by the construction industry, architects and planners, then developing above London's rooftops has the potential for providing a substantial number of homes that would help ease the capital's housing crisis.
Dr Riette Oosthuizen is planning partner at HTA Design LLP