Adjudication can become a long drawn out and expensive affair – let's replace it with jousting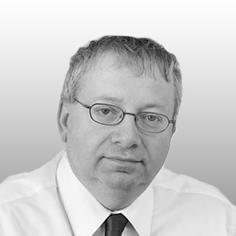 Some of you will remember when adjudication was a brave new idea on the distant horizon but this has now become old news. Whilst most, if not all, buy into the concept of a method of dispute resolution which is both quicker and cheaper than its alternatives and while its popularity continues with its introduction in Ireland and the relatively recent widening of its range in domestic legislation, disquiet remains as to whether it is fast and appropriate enough for all kinds of dispute as opposed to simply payment disputes. Concerns also remain, in some cases, as to the quality of the adjudicators. Whether these views are right or wrong, the industry continues to look for better ways to quickly resolve conflict.
Perhaps the best way is to start a journey back in history. Many of you will be shocked to discover that St. Michael Latham's final report "Constructing The Team" was published in July 1994, so has already passed its teenage years. This report was the catalyst for the legislation that followed and recommended a system of adjudication. It stated:
Jousting had the advantage of producing a clear cut outcome of finality
"1. There should be no restrictions on the issues capable of being referred to the adjudicator, conciliator or mediator, either in the main contract or sub-contract documentation.
2. The award of the adjudicator should be implemented immediately. The use of stake holders should only be permitted if both parties agree or if the adjudicator so directs.
3. Any appeals to arbitration or the courts should be after practical completion, and should not be permitted to delay the implementation of the award, unless an immediate and exceptional issue arises for the courts or it is in the circumstances described in (4)…
4. Resort to the courts should be immediately available if a party refuses to implement the award of an adjudicator. In such circumstances, the courts may wish to support the system of adjudication by agreeing to expedited procedures for interim payments.
5. Training procedures should be devised for adjudicators. A Code of Practice should be also drawn up under the auspices of the proposed Implementation Forum."
Much of this has come to pass. Over time, challenges to adjudication have become less and less likely to succeed so that now the vast majority of decisions by adjudicators are upheld by the courts.
However, adjudications can become long drawn out and expensive affairs with costs generally being irrecoverable and in some cases adjudications become mini trials. If you buy into the concept of "rough justice" in order to achieve fast dispute resolution and movement of cash you may say it is a small price to pay. But if that is your view then is adjudication really fit for purpose? In such cases what we actually need is a shortened once and for all process where obtaining a result quickly and decisively upon terms agreed by the parties will be the best and desired outcome.
If that is your view then one can look back into history for a much quicker and immediate form of dispute resolution. What we need here is to bring back jousting!
Apparently the first recorded reference to a jousting tournament was in 1066 (the same year as the Battle of Hastings and also, although this may not be entirely accurate, the last time that England won the World Cup). Not only could it be used as a quick and relatively cost effective way of resolving disputes between parties, as opposed to a full scale war, but it became popular entertainment and had clear rules. Skilled jousters became available to hire and were known as "freelancers" which is of course a term still in use today. If you needed to find a jouster you simply needed to contact a medieval herald. Also jousting was a method of dispute resolution available in both the private and the public sector. King Henry VIII's jousting career came to an end with wounds that would affect him for the rest of his life and King Henry II of France was mortally wounded in a joust.
Jousting had the advantage of producing a clear cut outcome of finality. It started to fade away in the 16th century with the development of firearms and muskets but perhaps we should not dismiss it so quickly for modern day society. The use of an expert jouster with ready availability would eliminate the need for legal or contractual representation, expert reports and even the use of an adjudicator. You may argue that it could give an advantage to the party that is prepared to pay more for the better jouster, but is that significantly different from modern dispute resolution?
You may, perhaps with some justification, think that the concept is ridiculous and you may well be right, but it does raise the question, which must be continuously reviewed under a legal system which is justifiably respected throughout the world: what is the price of justice? One to think about over the holiday season.
Laurence Cobb is a partner in the construction and engineering group of law firm Taylor Wessing