Interserve's finance director is good for a laugh – and the share price deal he got for himself certainly gives him something to smile about – while Mace's FD fears a looming deadline could bring tears to his eyes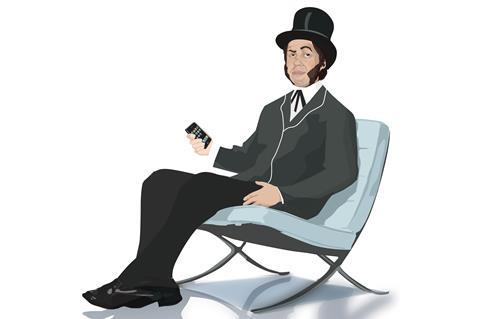 No laughing matter
Gallows humour doubtless prompted Interserve's head bean counter Mark Whiteling to share a joke with analysts at last week's 2017 results presentation in London. Before setting about explaining the firm's £244m pre-tax loss, the New Zealand-born finance director chirpily quipped: "You see before you a faded shell of the person I was six months ago," perhaps referring to happier times before he joined the firm last October. The City types guffawed appreciatively, but then Whiteling delved into the numbers and the joke didn't seem funny any more.
Eye for a bargain
Still with Interserve, now that its refinancing has been completed, its chief executive and finance director have been buying up shares in the firm – suggesting to everyone that they have confidence in the future so why shouldn't others? But what caught my eye was the amount that chief executive Debbie White paid for her 56,000-odd shares – 105.9p – and the amount Whiteling paid for his 30,000 – 93.75p. I guess it shows the new man is good with numbers, which will reassure Interserve's banks, no doubt.
Clean living
People renting their homes nowadays are a demanding lot, it seems. Forget ordering pizza deliveries by the dog and bone, word reaches me that tenants can arrange for their laundry to be done and get their flats cleaned from top to bottom at the touch of a button – or is it a "swipe"? – courtesy of an app rustled up by real estate firm JLL. The JLL Living App, claimed to be an industry first, has already been trialled at a build-to-rent scheme in Manchester, with more than three-quarters of orders being dry cleaning and laundry requests. In my day, I had flunkies to do that sort of thing.
Ball games
As time ticks by, Dennis Hone, group finance director at Mace, a Tottenham Hotspur fan and season ticket holder, has a number of reasons to hope his firm completes the job to rebuild the club's ground before the start of the new football season in August – a Daniel Levy-shaped shadow looming over him might be at the top of that list. One of my hacks wondered, at a recent meeting, if it would be Hone's head on the chopping block if the job was late. "More than that," he winced. Perhaps he was mindful of a story in French sports daily L'Equipe which quoted a Premier League owner's experience of dealing with Tottenham's chairman on an ultimately failed negotiation. "Daniel", said our man – no doubt speaking on condition of anonymity, such is Levy's fearsome reputation – "likes to grind your balls until you start to cry." Mace, you have been warned.
Don't ask
New building projects always have a bit on the website marked "FAQs". Some are better than others. I think it's fair to say that on the FAQs section on the website for the new stadium being built for Bath rugby club – the scheme on which both Grimshaw and Arup are working – has, in rugby parlance, dropped the ball. Anyone wanting to find out when plans for its new 18,000-seat stadium will be submitted, when construction work will start and when it will finish, what materials will be used, what the stadium will look like, how big it will be or what extra facilities are included will be disappointed. "Too early to say," the website frustratingly repeats. Frequently Unanswered Questions more like.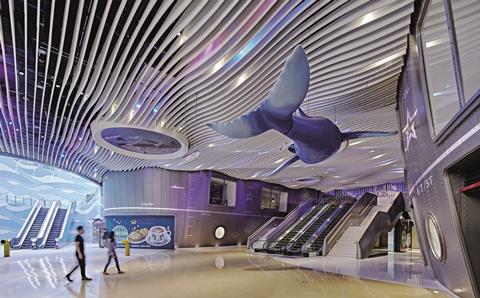 Whale i never
A shopping centre in China has been given an aquatics theme, with its centrepiece a blue whale sculpture. The centre in Foshan is called the DNA shopping mall and the garish interior is the work of Hong Kong architect Leigh & Orange, which says it encouraged its designers to "let their imagination go wild" . Those words usually strike terror in me and given I'm not a fan of malls, if I found myself in Foshan I'd probably give this one a wide berth. I'm afraid if did go, I'd feel like a fish out of water.
Send any juicy industry gossip to hansom@assemblemediagroup.co.uk