Interserve chief Debbie White counters the verbal jabs of government with understatement, Mark Farmer thinks 'die' may not have been a strong enough word, and even a toddler can see the lack of progress on a road upgrade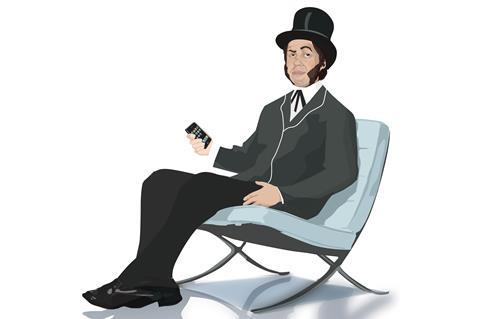 Digger! Digger! Digger!
One of my hacks is planning to see Vinci's UK chief executive Bruno Dupety soon. He plans to politely urge him to hurry up and complete the smart motorway scheme it is carrying out with Balfour Beatty on the M6 between junctions two and four. My scribe is a regular user of the road, and his three-year-old son keeps loudly pointing out all the diggers dotted along the stretch being dug up – which is driving him nuts, he says. Unfortunately for him, work is not due to finish until 2020.
Chronicle of a death foretold
Mark Farmer, of Modernise or Die report fame, revealed recently even he was surprised at how apt the title of his 2016 research proved to be. Speaking at an event this month he admitted: "Carillion probably took the 'die' element of Modernise or Die to a whole new level. When I chose that strapline for my report, I have to say I wasn't anticipating the second-biggest contractor in the UK being one of those casualties." Neither were too many others, although ploughing through the National Audit Office's recent report into the debacle – losses on three UK jobs totalled more than £200m last year alone – hindsight says it's a wonder it kept going for so long.
What's in a name?
At the same event, my colleague collared Ann Bentley, Building columnist and Rider Levett Bucknall boss, about her much-anticipated report on procurement reform for the Construction Leadership Council. Its publication is supposed to coincide with the also much-anticipated construction sector deal. Bentley understandably stuck to the civil service line that publication is "imminent", but she did reveal that she gave her report the working title of Risk, Money and Vested Interests. Gives a bit of a clue as to some of her findings, I would say.
A cutting remark
Interserve chief executive Debbie White gave evidence last week to the Public Accounts Committee, which was looking into government's relationship with its major suppliers after Carillion went pop in January. Towards the end of White's evidence, committee chair MP Meg Hillier noted Interserve had been going though big changes recently. "We are not in a dash for growth," White pointed out. "A dash for survival?" Hillier shot back. A reply that, had she been a boxer, I'd say landed square on the jaw.
You could say that
Earlier in the committee hearing, White displayed masterly understatement when Hillier asked her if the government ever checked on whether firms were doing what they promised when they bid for a job. "In my time at Interserve, I have not seen them do that," White explained, before adding: "Having said that, we have been somewhat distracted with other things."
Sorry, I'm washing my hair tonight
Earlier this year, a minor kerfuffle was caused when it was announced the Kensington Roof Gardens were closing after owner Virgin Group said it was struggling to make a profit on the west London venue. The location often hosted parties for celebrity types and became well known for its gardens, which boasted four flamingos called Bill and Ben and Splosh and Becks. Despite my dotage, I never got the chance to go, though colleagues used to attend the annual Fenwick Elliott bash there. But I had a chance to put that right after those nice people at Japan House – which promotes the country's food, design and culture – invited me to come along and view their new outpost at the art deco building last night. Just a shame it was Argentina versus Croatia in the World Cup …
What rubbish?
I was out and about recently and was rather startled to see a house dumped in a skip. Maybe the owners had got fed up with waiting for someone to pop round and complete the snagging, so took matters into their own hands. But no, it's all part of a month-long architecture festival in the capital. I've no idea what it's supposed to mean – but it's in London's trendy Hoxton Square so maybe it's just gone over my head.
Send any juicy industry gossip to hansom@assemblemediagroup.co.uk