Building's assistant editor Joey Gardiner on the Kier's proposed takeover of May Gurney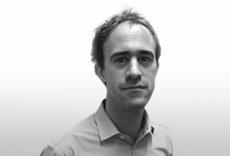 Kier's bid for May Gurney looks – at this stage – likely to be the last word on this saga with the £2bn-turnover contractor having made May Gurney an offer it can't refuse, and Costain likely to lack the deep pockets to counter it.
Certainly the price Kier came in at, at the high end of expectations, looks to outside observers to have been calibrated to deter Costain from any thought of trying to respond. It is 35% above Costain's offer, a huge 71% above May Gurney's closing share price the day before Costain came in, and, vitally, includes just over £35m of Kier's cash.
So assuming Kier's bid wins out, what will it have got for its money? A hugely expanded services business is the most obvious answer – taking its current £445m services play to £1.1bn. This includes almost entirely new capabilities for Kier in highways maintenance, street lighting, water, utilities and fleet management, as well as a significantly expanded environmental services business. Currently the majority of Kier's services business is in social housing maintenance.
Vitally, it could get Kier much deeper in with clients it already knows well - local authorities - with the combined annual revenues in places like Lincolnshire topping £50m.
Sheffield says Kier's bid is at the right price, having examined May Gurney from the ground up. However, it will put Kier into a net debt position – to the tune of £185m according to Liberum Capital - reducing the firm's room to manoeuvre. While Sheffield says this debt will be cleared in "a couple of years" there have to be risks against his ability to execute the deal, simply because he has never made an acquisition on this scale.
May Gurney says it is back on track, but last year's profit warning - which saw its chief executive depart and its shares fall 50% - and the news earlier this month it is losing a major customer in Norfolk council, raise questions. Kier's competitors - particularly Costain - will be watching for any sign of a stumble.