Malcolm Taylor responds to a column by Tony Bingham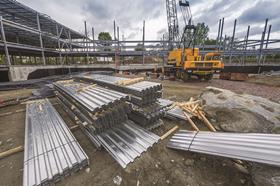 Should builders design buildings? Tony Bingham says they do, and shouldn't (9 January 2105). He bases his opinion on one case. He should know better and probably does, but that would be spoiling a good story (and a less impenetrable one than Ike Ijeh on BIM earlier in the same issue).
Builders who design and build know better than to attempt to design themselves anything bigger than a garage extension. They hire the designers who become members of the D&B team, just like their other subcontractors.
Thus the builder has control over the whole process and takes full responsibility for it. Some clients, particularly developers, prefer this: it avoids the legal perils of split responsibilities as between client consultant designer and builder and embodies the strict discipline over designers sometimes lacking in the traditional procurement route. There is a well tested version of the standard form of contract.
There can be one major disadvantage in design and build: it can be difficult to impose any design or build quality control over the builder. Perhaps Bingham could suggest how?
Malcolm Taylor FRICS, Lancaster