The revised draft of the National Planning Policy Framework was announced on Monday, with the new formula set to boost housing targets across southern England. We canvassed the industry for reaction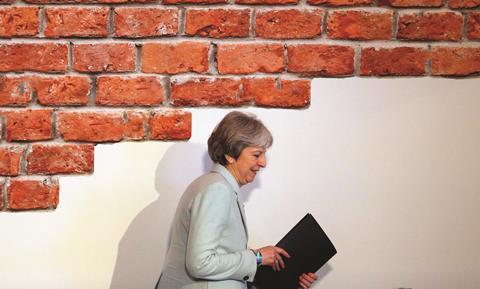 This week's poll: Does the revised draft of the National Planning Policy Framework #NPPF instil you with confidence about the future of the housing sector?

— Building News (@BuildingNews) March 7, 2018
Stephen Webb, planning partner at Clyde & Co:
"Our biggest problem is that many communities simply do not want to accept change. The NIMBY culture is alive and kicking in many local councils and in Westminster itself. There is a desperate need to break through the anti-development sentiment and accept that the country's failure to build houses is having a huge cost to society and to the economy.
"The changes to the NPPF come after far too much talking and not enough action. The proposed new standard methodology for assessing local housing need will provide a clearer indication of housing shortages in an area. It is in those areas that councils should be forced to grant the necessary planning permissions and developers required to build out within a reasonable agreed period.
"Above all, local and central government politicians should not let local politics get in the way. The Secretary of State needs to practice what he is preaching and not call-in and delay planning applications where proposals are delivering precisely the sort of development he is looking to encourage simply because of local political lobbying. Westminster is as much to blame as local authorities in failing to tackle the current housing shortage."
Al Watson, head of planning and environment at Taylor Wessing:
"The revised draft of the NPPF makes a statement of the obvious: it's important that land with permission is developed without unnecessary delay.
"No local authority and no developer ever wants unnecessary delays - they slow down revenue for both parties, affecting local jobs, local investment, homes for locals and tax receipts.
"The reality is that local authorities and the real estate sector encounter a number of delays every single day - due to local authorities being cash strapped and under-resourced after eight years of austerity, due to the requirements of funders who need commercially viable schemes before development funding is made available, and due to the amount of time landowners and developers need to complete a transaction. These delays are inevitable in the real estate sector.
"However, let's not ignore the fact that Government and HM Treasury sit on publicly owned land. Government is the major land banker and we query: why is Government delaying the release of that land? The least it can do is put the land in on a reduced value basis, in return for developers building out vast swathes of affordable housing."
Karen Cooksley, head of planning at law firm Winckworth Sherwood:
"Today's draft reforms to the National Planning Policy Framework (NPPF) show the Government's fundamental misunderstanding of the practical realities of housing delivery. A particularly problematic suggestion is the Government's emphasis on penalising developers for long delays between securing planning permission and starting work on site.
"Criticising developers for being slow to convert planning permissions into building sites misjudges and oversimplifies the process. Particularly with brownfield sites, extra work must be done once planning permission has been secured so that the land can be built on. Pre-commencement conditions such as these can be anything from remediating polluted land to introducing flood controls. These technical processes need to be done before building can start but cause inevitable delays – policy needs to recognise that just because steel isn't coming out of the ground, it does not mean work isn't happening on site. Councils need to approve applications to sign off these pre-commencement conditions but are frequently slow to do so – often because of a lack of resource and capacity.
"Developers also have to deal with major shortages in skills and resources in the industry – which will only increase after Brexit. All of this means that lengthy gaps are often unavoidable and Government should concentrate on measures to expedite the processes required, rather than punishing developers who get stuck wading through the pre-commencement bureaucracy and red tape."
Tony Bateman, managing director of Pegasus Group:
"Overall, given the need to increase housing, I remain concerned that the policies as set out in the NPPF are unlikely to actually achieve this.
"The proposed NPPF is very similar to the current document, although in respect of Green Belt the polices are tighter, which makes one wonder how development that meets the needs of the South East will be able to be accommodated.
"The test for a five year supply of housing land remains and the replacement for paragraph 14 (paragraph 11) with the associated footnote helpfully clarifies those polices of the framework which do restrict development. The need to update Local Plans every five years is very important given the fact that such plans can go out of date very quickly, and the fact that the review should be earlier if local housing need is expected to increase in the near future is particularly helpful.
"Overall there is no significant change to most of the document, but we will certainly be alerting clients to some of the smaller changes that could affect them, such as ancient woodland becoming one of the restrictive policies while the operation of the housing delivery test will also be something else that needs closer scrutiny."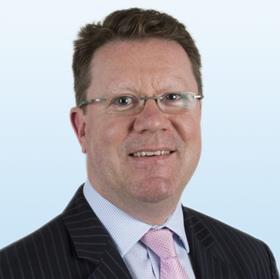 Anthony Aitken, head of planning at Colliers International:
"It seems rather ironic that housebuilders were criticised in the NPPF announcement for not building enough homes and were asked to 'do their duty' to achieve this aim. This does not strike me as the means to motivate the housebuilders to address this crisis – it seems to be more a case of direct criticism without understanding the wider factors. The consultative NPPF could have suggested that the green belt, as a land use, needs to be reviewed nationally, as its founding reasons in 1947, need to be reassessed to meet societies modern needs, namely 'housing our population'.
"In order for us to push forward, there should be greater resource for local authorities to complete local plan reviews timeously. Suggested penalties via the removal of local plan powers for authorities who do not produce timeous local plans has been long heralded, but until enacted, this remains 'all talk and no action.
"The reasons for planning permission not being implemented timeously to deliver new homes are a combination of lengthy legal agreements often taking years to conclude or pre-commencement conditions being so extensive, it again takes years to work through these to get on site. The Letwin Review will comment on this matter later this week.
"The government has clearly failed to 'do its duty' in providing clear guidance on how 300,000 houses per annum are to be delivered in England, with green belt policy unaltered, no new resource for the public sector to advance local plans or determine applications, encouragement of neighbourhood plans which seek to thwart residential development and no penalties for local authorities who fail to plan. Each provide barriers to quick development for housebuilders to progress sites and build more homes. The consultation on the NPPF was clearly a missed opportunity!"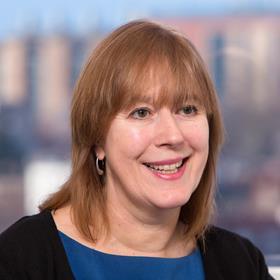 Katherine Evans, partner and head of planning at law firm TLT:
"Whilst Paragraph 78 states that Local Authorities should consider imposing a planning condition to bring forward development within two years of planning permission, there is no hard-line telling housebuilders to use it or lose it as some were led to believe might be coming. House-building is an entirely demand-led business model and housebuilders do not hold land voluntarily, so the absence of unfair measures targeting them on this matter will be welcome news."
Alasdair Buckle, senior planner at Nexus Planning:
"The draft revisions to the NPPF are unashamedly pro-growth, with support for new housing delivery across the board, from major brownfield developments to small scale upward extensions.
"Since 2010, Governments have consistently recognised the need to build more homes but have always come up short. With her speech and these draft NPPF revisions, the Prime Minister signalled that the Government was beginning to look beyond Planning Departments as the cause of the housing crisis and is looking to address the system more broadly.
"In aiming to encourage greater density in urban areas, with upwards extensions and a push to develop brownfield sites, this is yet another indication that the government is prepared to push housebuilders and developers to deliver on the housing growth urgently needed in England and Wales.
"Despite being the focal point of the Prime Minister's frustration, many in the housebuilding industry will be pleased with the pro-development focus of the announcements.
"Perhaps the most striking announcement made was the threat to effectively blacklist developers with a track record of sitting on planning consents or avoiding affordable housing delivery – an unprecedented move. But how this statement translates into policy or legislation remains to be seen.
"In his statement, Mr Javid mentioned a new approach for developer contributions so that everyone is clear what level of affordable housing will be provided alongside development. However, whether this tackles the lack of affordable housing remains to be seen.
"It's important to note that today's release of the draft NPPF revisions coincide with the publication of research from Guardian Cities which found that most cities in England are providing a percentage of affordable homes well below their strategic target. It will certainly be interesting to observe how the Government goes about dealing with this ongoing challenge."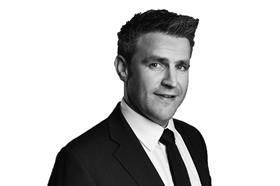 Dominick Veasey, associate director at Nexus Planning:
"The Government is supporting Local Authorities to take it upon themselves to deliver housing, particularly in areas of high demand. The Government has therefore raised the cap on Local Authority borrowing and is willing to work more with ambitious councils to deliver housing. This will no doubt be welcome news for some Councillors.
"The Secretary of State has also made a decision on which areas the Government will intervene in to ensure Local Plans are adopted following submissions from failing Local Authorities in January. Unfortunately we'll have to wait a little longer for the full announcement on this."
"In addition, an imminent review on planning appeals is also set to be announced soon, with the objective of halving the time it takes for appeals related to housing supply to be determined."
Matt Davies, manging principal of Ramboll's UK Environment & Health division:
"Apart from headlines stating that NIMBY councils will be stripped of their planning powers and developers will be penalised if they hold on to land, it is difficult to see what new measures the draft National Planning Policy Framework (NPPF) contains that will change the conversation.
The draft NPPF overhauls the existing framework that was introduced in 2012. It incorporates measures set out in the Housing White Paper and introduces new proposals on planning agreements and infrastructure funding, but there is much continuity.
There are, however, some subtle changes of emphasis. The presumption in favour of sustainable development remains, but the tests are tightened. There is stronger encouragement to increase density, facilitate change of use, increase building height and prioritise the use of brownfield land. There is also a suggestion that part of the land supply should be made up of small sites. Planning authorities will be encouraged to define housing requirement figures and publish infrastructure funding plans that will indicate how planning agreements and community levies will be spent. It's encouraging to see proposals to replace the Community Infrastructure Levy with a strategic infrastructure tariff and the possibility of allowing local authorities to pool funding from planning agreements.
Other changes seek to strengthen the link between planning contribution and increase in land value. For example, the proposals on sustainable transport, managing climate change, flooding and the natural and built environment, which will align the NPPF with the 25 year Environment Plan. Local authorities, communities and developers will welcome the intent to provide greater certainty and consistency, more predictability and transparency, and will of course support encouragement to work more closely together to deliver local housing needs.
But it will be collaboration based on an understanding of needs and contributions of all stakeholders that will deliver the number and quality of housing our county needs, not headline-grabbing soundbites from our politicians."