Contracting authorities can ban bidders from their tenders for certain crimes and also for non-criminal acts that amount to 'grave misconduct'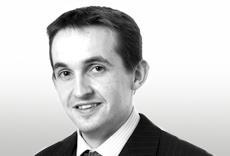 It is well known that contracting authorities must exclude bidders from their tenders if they have been convicted of certain crimes, such as giving bribes. This is particularly serious for entities like companies because their convictions do not lapse after a certain time as they do for individuals. Thus, if the contracting authority is aware of a relevant conviction, it must ban the bidder however long ago the offence occurred.
While mandatory bans are rare, there is greater scope for authorities to choose to bar contractors from bidding for public works if they have committed acts of "grave misconduct", but have not been convicted of any crime. Despite that, this area of law has been largely unexplored. That is changing.
Authorities increasingly ask potential bidders, in pre-qualification questionnaires, if they have - for instance - been guilty of tax evasion. Authorities may go further and ask potential bidders to confess any involvement with certain (non-criminal) activities, but if the activities are unrelated to the project and the quality of tenderers, then a bidding process based on the answers may be invalidated. Another option, to buttress this, is to include in the awarded contract a clause permitting termination for false self-certifying.
A bolder move, mooted by some authorities regarding the blacklisting of workers, is proactively to ban those involved. Of course, authorities might only act upon evidence but with blacklisting, at least, some contractors have admitted involvement while there is evidence in the public domain against others.
In this regard the first issue is whether blacklisting counts as grave misconduct. A recent European Court of Justice case (Forposta) implies it does. In fact, it suggests that a breach of contract can qualify - although one normally needs conduct with "a wrongful intent or negligence of a certain gravity". Merely deficient performance, while potentially showing professional incompetence, is not automatically grave misconduct.
The second issue is whether the individuals involved with blacklisting were sufficiently close to the directing minds of the companies concerned (as separate entities) so as to tarnish them. If they were, the final issue is whether any barring is appropriate and, if so, for how long and from what tenders. This is an exercise of discretion that must follow EU law principles such as equal treatment and proportionality. The former militates against an authority targeting just one contractor, while the latter is especially important for the duration and scope of any exclusion.
Contractors might challenge any authority that bars them by judicial review. Grounds may include that they committed no grave misconduct
So-called "self-cleansing" acts should help to constrain any exclusion, if not justify saying that the grave misconduct no longer exists. While admitting fault in public does not hurt, showing that procedures are in place to avoid a repetition of the misconduct is important.
Contractors might challenge any authority that bars them by judicial review. Grounds may include that they committed no grave misconduct and that the exclusion lacks proportionality. For those that are barred and remain committed to public sector work, such a challenge would seem essential.
Conversely it is possible for a failure to bar a contractor to be challenged by judicial review. Thus, a bidder who loses a tender might challenge an authority's failure to exclude the winning bidder because of its past acts of grave misconduct.
If and when a contractor is barred by one authority it will be hard for other authorities not to follow suit. There may, therefore, be a domino effect when an authority opts to bar a particular contractor or contractors. This effect may also manifest itself in the law being further clarified and authorities opting to exclude contractors more readily in the future for a range of non-criminal acts.
It remains to be seen if any authority will act on the threats to ban from its tenders anyone involved in blacklisting. In 2009 it emerged that various construction firms had made artificially high bids designed to lose contracts but keep their places on tender lists. Back then there was plenty of talk, but little action, about excluding firms from tenders for public works.
However, since 2009 public procurement rules have been put into sharper focus with a rise in challenges to tender processes. One can debate the economic efficiency of EU public procurement rules (which may be the most detailed and strict of any international regime) and whether we risk damaging our own contractors only to the gain of no more deserving non-UK contractors. But even with a much reduced pipeline of public works contracts, this seems to be an area of law that will only develop further at the expense of authorities, bidders and taxpayers.
Rupert Choat is head of construction disputes at CMS Cameron McKenna