With fresh problems besetting EDF's Hinkley Point project and rival Horizon's scheme being reworked from scratch, should construction firms fear that the long-awaited nuclear
bonanza may never happen at all?
For a government casting around for ways to boost UK economic activity, the two nuclear reactors at Hinkley Point in Somerset, worth anything up to £14bn, are the very definition of a "shovel-ready" project. With contractors selected for most of the main jobs, 150 people are already on site finalising logistics and pre-construction work. The client, EDF, is ready to ramp this up to 1,500 within months. Contracts employing potentially about 4,000 staff have already been decided.
EDF has been working on plans to develop new plants at Hinkley, alongside the existing Hinkley Point B (pictured), since its 2009 purchase of British Energy, and it has invested tens of millions of pounds. But it has twice delayed taking the final decision to go ahead - the latest mooted date is this April - due to a combination of market uncertainty, government dilly-dallying and commercial brinksmanship. And the last month has piled a heap of bad news on the French utility giant's plans, from its 20% partner Centrica pulling out, to the collapse of government plans for the long-term storage of nuclear waste, and reports that negotiations with the government over the price it will guarantee for the energy generated by Hinkley have broken down. In addition, there has been bad news on the two other reactors being built to the same Areva design as that proposed at Hinkley: the Olkiluoto power station, in Finland, which was supposed to open in 2009, was last week delayed by a further two years to 2016; and in December EDF admitted its plant in Flammanville, France would cost €8bn-€2bn (£6.9bn-£1.7bn) more than expected.
EDF's are not the only nuclear projects to face delays. Horizon, the firm behind two reactors at Wylfa in north Wales and Oldbury in Gloucestershire, was sold to Hitachi last year, and proposes to start planning the projects from scratch with new technology. So what do all these delays and potential delays mean for government ambitions to generate the UK's electricity without producing carbon emissions? And do these set-backs put the very existence of the nuclear programme, so vital for the UK construction and civils industry, at risk?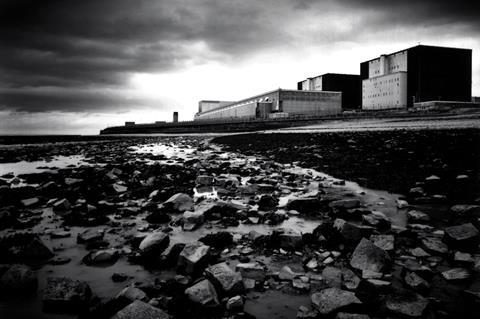 Off target
It is hard to quantify the impact the recent bad news has had on Hinkley's timetable, because the backers are pretty secretive. But everyone agrees that - at the very least - it means a serious delay to the government's initial ambition to have the first reactors (of 10 currently planned on five sites) up and running by 2018. Most sources suggest that the two reactors planned for Hinkley Point, the furthest advanced scheme, are unlikely to be ready before 2020 at the earliest. EDF has said that only after Hinkley is well under way will it think about starting work on its next reactors at Sizewell in Suffolk.
Meanwhile, Horizon's sale to Hitachi means the Japanese firm will have to get formal approval for its reactor technology from UK regulators - a process it has estimated could take four years - before putting the first spade in the ground. The third group, NuGen, is thought to be even further behind. The Climate Change Committee set up to monitor the government's progress meeting carbon targets (see box overleaf) has described the pipeline as "weak". Malcolm Keay, senior research fellow at Oxford University's independent Institute for Energy Studies, is more candid. "None of these projects are going forward at the moment. I can't see more than one nuclear plant being built before 2025," he says. "One reactor is not a nuclear development programme."
It will be difficult to find an investor who will be happy to build out Areva

Paul Stapleton, EC Harris
Ironically, the government has been handed a lifeline in terms of a stagnant economy, which has meant that demand for electricity has fallen significantly. EDF, which runs the UK's remaining nuclear sites, has also started the process of applying for a total of 69 years of life extensions across these eight existing plants, which were previously all due to shut by 2023 - again potentially helping to fill the gap.
The problem is that these sticking plaster measures - alongside chancellor George Osborne's widely reported promotion of a new generation of gas-fired power stations - run the risk of harming the UK's ability to hit its longer-term carbon reduction targets. Keay says: "In the medium term to 2030, this isn't a big problem for the government, as building gas power will still see a big drop in carbon intensity. But gas power doesn't help with the 80% reduction needed for 2050. It's the long-term picture that's a mess."
Shovels down
But while Osborne may not be getting sleepless nights over the prospects of blackouts, for the construction industry, the delays and uncertainty are extremely worrying. The current official reason for the failure is the ongoing negotiations between EDF and the Department of Energy and Climate Change (DECC) over the price at which the government will guarantee the energy generated - the so-called strike price. Despite the urgency of the situation - and the government's stated desire to fast-track major energy projects - sources close to the Hinkley project say it is only meeting with EDF once a month, causing some frustration. One source says: "It's like the government wants to give the impression of having negotiated for a long time in order to get the best deal, when they could have just got the same deal quickly … EDF are ready to go now."
More significant, potentially, was the decision by Centrica to withdraw from the process. EDF, which published results last week, is struggling with a €39bn debt mountain, and announced planned investment for 2013 will be £1bn less than expected. This position means it needs a financial partner to help fund Hinkley, but this will not be straightforward, particularly given the high-profile problems with the construction of other Areva-designed reactors at Olkiluoto and Flammanville. EC Harris' Stapleton says: "Many of the potential investors have their own technology to push. It will be difficult to find an investor who will be happy to build out Areva."
The revelation that, in addition to agreeing a strike price, EDF is also seeking to get government underwriting, reportedly for the borrowing needed to finance the development of Hinkley C, could presage further delay. The Treasury has told EDF that any negotiation over taking part in the UK Guarantees scheme will have to happen after the agreement of
the strike price, suggesting that EDF's ambition to give the go-ahead by April is in doubt. So far, just one scheme has managed to agree a deal under the UK Guarantees programme, despite the scheme technically having been open for over six months.
I can't see more than one nuclear plant being built before 2025

Malcolm Keay, Oxford University
There are risks, too, with the rival Horizon projects, now controlled by Hitachi. While Hitachi's design, an advanced boiling water reactor, is simpler than that proposed by Areva, and has taken as little as 37 months to build in the past, it will be given a rigorous appraisal by the nuclear regulators. Boiling water reactors - which include the notorious plants at Fukushima, Japan - have never been built in the UK, and some environmentalists question their safety given the lack of a separate "clean" hot water system to drive the turbine. Hitachi has a track record of safe delivery of the plants, but one supply chain source says: "While boiling water reactors have proved themselves across the world, they are perceived to be not as safe. There has to be a question of whether the regulator will give consent."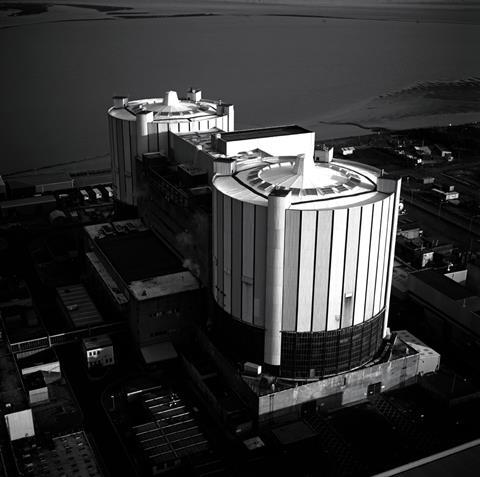 The biggest potential brake on the programme overall, in light of the decision by Cumbria council to oppose the siting of a long-term nuclear waste disposal facility in the county, could come from pressure groups opposed to the developments. The coalition government has repeatedly stated it will keep to the 2008 nuclear white paper pledge to give the development consents necessary to proceed with Hinkley - due in March - only if it is "satisfied that effective arrangements exist or will exist to manage and dispose of the waste they will produce". Cumbria's decision, which effectively stymies the government's programme to find a long-term geological store for nuclear waste, therefore potentially leaves the project more open to legal challenge. Theo Simon, of the Stop Hinkley Campaign, says: "The collapse of the [utility company] GDF project in Cumbria means that there is now no long-term plan for the storage of spent fuel from Hinkley C, and invalidates the planning application. The Stop Hinkley campaign group in West Somerset is now in discussion with Greenpeace over a possible legal challenge on these grounds, if the secretary of state gives the go-ahead to Hinkley C in March."
While energy secretary Ed Davey denies the decision impacts the government's long-term waste storage plans, the supply chain is concerned that it makes a delaying legal challenge more likely. One source says: "If you're EDF, you've got to be brave enough to believe that the government will be successful in any legal challenge. Greenpeace don't expect to ultimately win, but they expect to be able to delay things."
All of these factors add up to further pain for a construction sector aching for a quick go-ahead for Hinkley and the other power stations, with contractors Laing O'Rourke and Bouygues waiting on tenterhooks to move forward with their £2.5bn main civils contract.
Even if reports of a breakdown of communication between EDF and the government are overblown, it looks like they could be waiting a while yet.
LOW-CARBON POWER
Under the 2008 Climate Change Act, the government is committed to reducing CO2 emissions to 50% below 1990 levels by 2027, but is not yet legally committed to generate any particular proportion of UK electricity from low-carbon methods. Environmental lobbyists and Tim Yeo, chair of the House of Commons Climate Change Committee, are pressing the government to include this in the forthcoming energy bill, to no effect so far. So despite the warning issued this week by energy regulator OfGem of rising prices due to the closure of coal-fired plants, the government still doesn't have specific targets for investment in nuclear generation (which it regards as a low-carbon option).
However, in its Carbon Plan it has estimated that construction of 40-70GW of low-carbon generation will be required by 2030. Of that, up to 16GW could come from new nuclear, if all three developers realise their plans, with fossil fuel-fired carbon capture and storage (CCS) plants and onshore and offshore wind relied on to deliver the bulk of the rest. With the cancellation of the government's CCS pilot scheme last year, Keay says the prospect of any significant capacity generated by CCS by 2030 is "very low".
Meanwhile wind farm plans have been beset by protests on-shore and technical obstacles off-shore, meaning this will also be hard to deliver. Paul Stapleton, energy and manufacturing partner at consultant EC Harris, says, flatly: "There's no way the government will hit its targets [for new generation capacity]."