If we are to meet growing demand for commercial space, we need to turn our attention to untapped existing building stock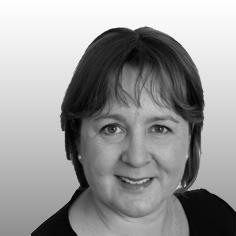 The return of cranes to the London skyline is a welcome treat for my recession-weary eyes and represents the growing confidence clearly evident within the UK economy.
The figures which touch on trends within the construction sector tend to have a residential focus but the commercial construction sector plays a major role in generating revenue for UK PLC and fuelling our economic recovery. We've assessed that work started on almost £23bn of commercial projects in the UK over the last twelve months and as a result, corporate confidence across all sectors has risen. We've seen that high quality, modern and attractive office spaces can drive greater efficiency, productivity and staff retention and that supply chain realignment has boosted industrial demand. We've also seen the re-emergence of city centre retail schemes such as Westfield's Broadway Shopping Centre in Bradford, and buoyant activity within the hotel market.
Refurbishment provides a route through which space can be brought to market with more speed and with more certainty
While there appears to be healthy and growing market demand for space there is an evident lack of supply, plus a more selective tendering market and a skills shortage further exacerbating the situation. This is particularly evident within the office market due to recent reduced volumes in construction activity. It has been mooted that the level of development needs to accelerate so as not to hamper recovery in the longer term. Finance is seen by many to be the major barrier to unlocking the blockage but on a more positive side, refurbishment provides a route through which space can be brought to market with more speed and with more certainty.
One of the joys of working within the built environment is seeing the urban landscape constantly evolving. We see London skyscraper developments transforming the heart of the City. I sit in a building with a retained facade overlooking Regent Street where the level of activity being undertaken for The Crown Estate is a constant reminder of evolutionary change. The skills of a construction professional are arguably at their best in the realisation of opportunities and value from the existing built environment. There is untapped potential within much of our "obsolete" building stock and given the gap between occupier demand and developer supply there is an enormous opportunity to exploit these skills for the benefit of our clients.
Helen Gough is head of JLL's Buildings & Construction team