Gillian McKearney explains the new immigration landscape and what steps need to be taken
The UK government has promised to spend billions on new infrastructure, bringing substantial opportunities for the construction sector. To fulfil this demand, companies need workers from abroad. Just days before the UK left the EU, the Migration Advisory Committee (MAC) issued its report on 28 January with recommendations on the future UK immigration system. With the transition period ending in less than a year on 31 December, the countdown clock is on to stay ahead of the changes for those who employ foreign workers.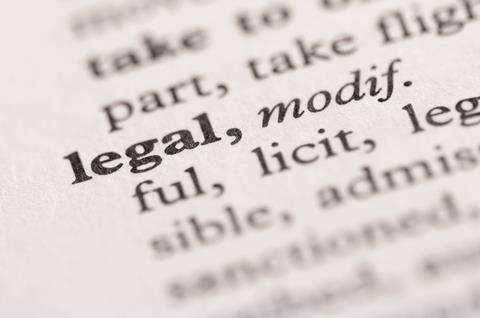 The new immigration landscape
The MAC has proposed that EU nationals will need a job offer and sponsorship in the same way as non-EU nationals currently do. They have recommended that the skill level is lowered to roles skilled at A-level standard, with some roles previously considered lower than A-level standard to be bumped up in skill level. For example, construction and building trade supervisors, carpenters and joiners would meet the necessary skill level.
The MAC has also recommended that the minimum salary levels are £25,600 or £17,920 for "new entrants" (UK graduates or those aged under 26), lowered from the current minimum levels of £30,000 and £20,800 respectively. These restrictions would render a lot of EU nationals currently working in the construction industry ineligible to be sponsored on a work visa. From experience, the government is likely to broadly implement the MAC's recommendations. This means that while those EU nationals in the UK before 11pm on 31 December 2020 can remain here, the pool of EU workers is set to dry up from 2021.
The key concern is that, with some skills already in short supply, construction businesses will not have sufficient workers to meet their targets.
So, what changes do you need to know about?
EU Settlement Scheme
Any EU nationals who wish to remain in the UK from January 2021 without having to meet the new immigration rules must arrive in the UK by 11pm on 31 December 2020 and must apply to the EU Settlement Scheme by 30 June 2021. EU nationals can apply for settled or pre-settled status, depending on whether they have already lived in the UK for five years or less.
From 1 January 2021 employers will need to ensure that their EU national employees have additional proof of right to work in the UK, either by way of proof of status under the EU Settlement Scheme or that they have arrived in the UK before 31 December 2020, or that they meet the requirements of the new immigration rules.
Up to a million EU nationals in the UK are yet to apply to the scheme. Employers should inform EU national employees of the need to do so and encourage them to apply sooner rather than later. It they do not wish to apply, knowing this will enable employers to plan for possible gaps in their workforce.
Other new immigration rules
If the MAC proposals are implemented, a large number of roles currently filled by EU workers, such as crane operators, will be ineligible for visa sponsorship due to skill and salary levels. Further, there would be no route for self-employed construction workers.
The government seems unlikely to bring in temporary routes for low-skilled workers, which Theresa May had formerly proposed as a way of easing skills shortages. However, it has said it may consider bringing in sector-based low-skilled routes on the basis of skills shortages. The construction industry should be sure to shout loud about its concerns and lobby the government to consider a sector-based construction route for lower-skilled workers.
For those who do meet the work sponsorship requirements, the need to advertise the role will be scrapped. However, costs remain high and will only increase. The immigration skills charge stands at £364 per year for small firms or £1,000 per year for larger firms. The immigration health charge is currently £400 per year of the visa per person and may be increased. A typical application fee is £704 for a three-year or £1,048 for a five-year visa, and these rise each April.
What steps should you take?
Carry out a workforce audit. Review how many of your workers are EU nationals and communicate to them to encourage them to make an application. This is an easy opportunity to show support for your EU staff by forwarding a concise government briefing on the EU Settlement Scheme or providing one-off workshops.
Review your right-to-work and compliance systems and records and ensure these are fit for purpose in preparation for more complex checks from January 2021, particularly for those who hold a tier 2 sponsor licence.
Consider recruiting EU national employees now, while there are easier EU free movement rules, to avoid future sponsorship costs. Factor in future projects and recruitment to ensure that you have enough resource.
Budget for higher sponsorship costs for EU nationals from 2021 and alternatives to employing EU nationals – such as upskilling British workers.
Gillian McKearney is head of UK immigration at Fieldfisher