Decisions should not be made in haste - there are plenty of questions to be asked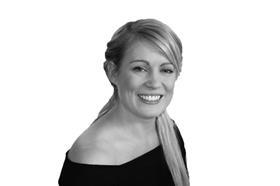 In the days following the catastrophic fire at Notre-Dame, it is natural to want to act immediately and commit to a programme of rebuilding and restoration. However, decisions should not be made in haste. There are questions to be asked: what is it about the Notre-Dame that makes it so special and valued? What do we feel has been lost? What does the future look like, and how can it be achieved?
A pastiche design could undermine the aesthetic and historic integrity of the building
The French president's pledge that the cathedral will be renovated within five years is a well-intentioned but potentially problematic response. Immediate access to generous funding is extremely helpful in speeding up the restoration process but major challenges remain and these must be carefully addressed. The extent of the damage must be fully understood. Forensic archaeologists will sort through the debris and clear the building, while engineers will need to assess, as a matter of urgency, the structural integrity of the standing masonry. Water-logged fabric must be allowed time to dry.
Read: France set to launch Notre-Dame design competition
The cathedral's stone vaults had an additional layer of stone capping, which may have helped to protect the architecture beneath, but we now need to determine just how effective that protection was. Historic fabric that initially looks sound may have been compromised and require painstaking conservation before any rebuilding begins.
A dialogue about what is conserved, what is rebuilt and what is built to new designs needs to begin in earnest. An international design competition has been launched to redesign the spire, or flèche, and by seeking creative and contemporary responses to the loss, a fresh layer of significance will be added. A new design will be an opportunity to commemorate the fire, thank the people who prevented the cathedral from being destroyed entirely and recognise those who have supported its repair. A pastiche design could undermine the aesthetic and historic integrity of the building and should arguably be avoided.
There must also be a robust debate about what conservation principles will be adopted to guide the repair programme. Surviving medieval fabric within the cathedral will probably be conserved on a like-for-like basis, using tried and tested techniques and materials to avoid harm and retain as much embodied value as possible.
There is scope for new materials, technology and safety features to be incorporated in order to support future resilience, providing we understand how they will react with the historic fabric. Many craftsmen and women will be needed to undertake the huge task of repair and conservation. This could provide training opportunities for stone masons, carpenters, lead workers, and conservators of stone wood, glass and plaster.
The fire at Notre-Dame should encourage us to turn our attention to our cathedrals and major parish churches in the UK. Are they are adequately protected against similar catastrophes? Places of worship need sufficient funding to build resilience and capacity, and they should ensure risk and disaster planning is a fundamental part of their strategic plans for the future. Indeed, owners and custodians of all historic buildings will wish to understand the cause of the fire at Notre-Dame. We should think about how to put in place the best fire detection systems and to encourage the most vigilant control of repair works and maintenance regimes.
From churches storing propane in their towers to cathedrals without full inventories of their treasures, we must all learn the lessons of Notre-Dame.
Rebecca Burrows is an associate at Purcell